The Pros and Cons of Signing Up with Ride Sharing Companies Such as Uber and Lyft
By creating apps that match drivers and riders, companies like Uber and Lyft have pushed the idea of hailing a cab further back into the 20th century. There is a great deal of competition between the two companies, but let's take a look at them from the perspective of what it's like to be an Uber Partner and Driver and a Lyft Driver.
Become an Uber Driver or Become a Lyft Driver
Lyft requires their drivers to be at least 21 years old and own a car in good working condition that is no older than a 2000. A smart phone is needed to use the app. Plus, there is a phone screening, an interview in person and some background checks.
Becoming an Uber driver seems to require a bit less. Uber driver requirements involve providing some paperwork. Once approved, an Uber driver is given a phone with the app. A Forbes article reports that this is what happens. "When Michael Coe, 38, signed up to be an Uber driver in Washington, D.C. a few weeks ago, he was shocked to find that once his driver's license and identity paperwork had cleared, he was asked to come in to pick up a phone—then put on the road with no training except a 13-minute video on how to use the Uber app." The article goes on to say that drivers who want more training have to pay for it themselves.
Harry Campbell, known as The Rideshare Guy, was interviewed on the blog Budgets Are Sexy. While he is an engineer by day, on weekends and holidays he earns about $20.00 an hour on average driving for both companies. He says that he meets interesting people, enjoys the flexibility and likes that he can control how much money he makes by working as hard as he needs to. He does note that there are some other things to consider as well, such as: having to pay for gas and tolls; wear and tear on your car; and getting hit on if you are a woman.
Campbell goes on to comment about how he sees the two companies. "I think the future looks good for Uber (recently valued at $18 billion) and Lyft, but there are lots of ongoing issues with insurance, permits and driver pay. In fact, over the past year the war between Uber and Lyft has really gained momentum with each company trying to poach each other's drivers and continual fare cuts."
A Lyft driver review was mentioned by Bouchaib El Hassani of New York City, who was interviewed by Business Insider. He goes out of his way to make sure that his passengers enjoy their ride. He has water, gum and candy for them. The music is jazz or classical and he keeps phone chargers ready too. "The rider and driver give each other a rating out of five stars, which Bouchaib says helps eliminate bad behaviors on both ends. Drivers are less likely to be willing to pick up passengers with low scores, and drivers with bad reviews are eventually kicked off the service."
There are some issues to be mindful of for would-be drivers. An Uber driver posed a question on the TurboTax AnswerXchange regarding taxes not being taken out of his paycheck. The answer appeared to be from another member of the community and stated that the driver is not an employee, but is an independent contractor. Most likely this is true and it's possible that this work could have some unintended tax consequences. Drivers may want to put some earned money aside to cover any unexpected tax bills.
Car insurance is another issue. The average driver has personal car insurance policy, not commercial. A personal policy will not protect a driver when they are using their car for commercial purposes. Further, the insurance company could cancel their personal policy or possibly not to sell them a personal policy at all if the driver lets them know that they intend to use it for doing ride share work.
Buying a commercial policy might be the driver's best defense, especially for that gap in time when the driver has the app on and is waiting for fare, but there is no passenger in the car, as discussed by Life & Limb, The Policy Genius Blog. In a lawsuit against Uber, the company is denying liability because the driver did not have a passenger in the car at the time of the accident.
Similar to the average pay reported by The Rideshare Guy, a BuzzFeed article found that Uber driver pay was about $21.90 per hour. For some, becoming a driver for either company or both might be a good way to earn some extra money for the holidays. However, it's best to know what they are getting into before starting.
does lyft pay for gas
AAA has released a new study on how the quality of gasoline affects your car. It recommends drivers to pay more for higher quality gasoline.
In a testing conducted by an independent laboratory, TOP TIER™ and non-TOP TIER gasolines were compared. After 100 hours of continuous operation that simulates 4,000 miles of real-world driving, the lab measured levels of carbon deposits on fuel intake valves. They found non-TOP TIER gasoline averaged 19 times more intake valve deposits than TOP TIER gas. Long-term use of a gasoline without enhanced additives can lead to 2-4% reduction in fuel economy, drivability issues and increased emissions.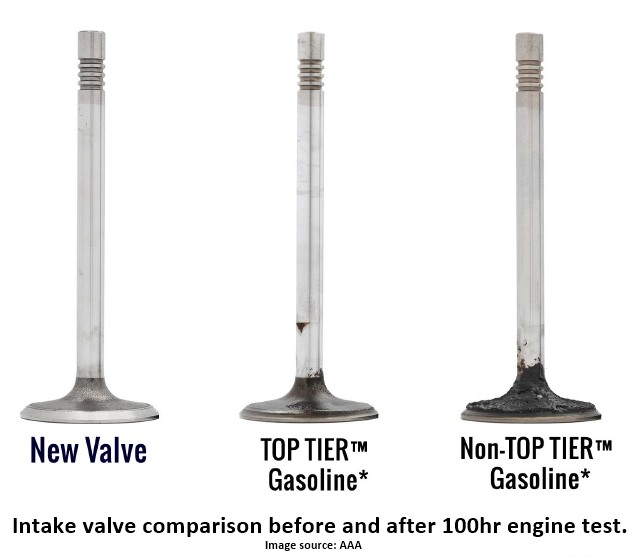 While most of us choose where to buy gas based on location, convenience and price, the study found about 63 percent of drivers understand there is a difference in quality in gasolines sold at different retailers. However, only 12 percent of drivers make a purchase decision based on additive packages.
According to the study, TOP TIER gasolines do not cost significantly more than non-TOP TIER gasolines. On average, the price of higher quality gasolines is 3 cents per gallon more.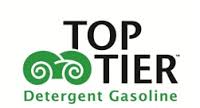 TOP TIER™ Detergent Gasoline is a premier standard for gasoline performance designed and supported by eight major automakers including BMW, General Motors, Fiat Chrysler Automobiles, Honda, Toyota, Volkswagen, Mercedes-Benz and Audi. It was created to reduce and prevent engine buildups, which can lead to mechanical failures. Compared to EPA requirements, TOP TIER gasolines must contain certain detergents additives to maintain a higher standard of engine cleanliness and performance.
In order for a retailer to qualify, all octane grades of gasolines they sell must meet the TOP TIER standards. So all grades provide enhanced cleaning power.
Many drivers often confuse gasoline quality with fuel grade (regular vs. premium) or octane number (87 vs. 93). Drivers should refer to the vehicle owner's manual for the fuel grade recommended by the manufacturer. Using higher grade gasoline does not increase engine performance.
Driving for Lyft vs Uber: Which Lane Should You Drive In?
How do we keep this site running? This post may contain affiliate links — the cost is the same to you, but we get a referral fee. Compensation does not affect rankings. Thanks!
Looking to make some extra cash in your free time? Many people are becoming Lyft and Uber drivers to make ends meet or if they just want to have some extra spending cash. Either way, these ride-sharing services offer wages that can put some money in your pocket. And the best part is you can make a dime on your own time and be your own boss. But with so many ride-sharing programs, which lane should you drive in? Uber and Lyft are the two most popular services, so we'll compare them against one other including Lyft vs Uber driver's pay, payouts and more. Ladies and gentlemen, start your engines and read on, so you can decide which is a better fit.
Lyft, founded in 2007, has been successfully getting riders from place to place since 2012. One perk that Lyft offers drivers is "Express Drive" that allows you to rent a car from them, thus cutting down on some of the hidden costs like car payments, insurance and maintenance. The cost is based on how often you drive and the more frequent, the less you pay. In fact, if you give 75 rides a week then you get a car for free! (Cue Oprah "you get a car, you get a car!") But you will be paying $0.25/mile if driving for personal use but still a good deal considering alternatives. If you drive more frequently, you can qualify for their Accelerate program that has three levels of incentives for drivers including discounts on gas, cell phones, tax support, healthcare and retirement plans, roadside assistance and more.
60% of riders leave an additional tip, and you get to keep the entire amount (no tipping in Uber)
Get a free car (or rent one inexpensively) from them to save on your costs
VIP rewards for frequent drivers
Lyft has what they call Prime Time, which is peak hours where you can make even more money
If rider cancels within a period of time, you still get paid (as they incur a penalty)
Payout is less frequent than Uber
Fewer car types than Uber, so less opportunity for higher fares for nicer vehicles
Lyft states that drivers can make up to $35/hour driving your own car. (According to Glassdoor, drivers make an average of $20/hour but wages range from $8-$40.) A driver's wage is determined by 80% of ride fees from your passengers. (So if you give a ride that costs $10 you get to keep $8.) So, if the minimum amount of money a Lyft driver can make per hour is $8 and the maximum is $35 and they work 40 hours/week, a Lyft driver's salary can range from $16,640-$72,800. Get up to a $500 bonus if you use the link below to sign up.
More well known in the marketplace, Uber has been giving rides to passengers since 2009 (under the name UberCab). Since then they've quickly dominated the world with their ride-sharing app and employ over 6,000 people (not including drivers). One thing that sets Uber apart from Lyft is their pricing structure is based on the type of car, so the better and bigger your vehicle the more potential you can make per ride. They also offer services like UberEats (learn more about driving for UberEATS) giving you more options than just driving people around (in case you are concerned about safety or are anti-social). Similar to Lyft they allow you to buy, rent or lease a car for a discount and offer perks like free music streaming in their driver app. We love that you have the option to get paid right away.
Use Instant Pay to get paid up to five times per day
More fare types and potential to earn more per ride
Other driving options including delivery services of food and items (not just transporting people)
Riders can tip on top of their fee for exceptional service
How much you make as an Uber driver depends on the fare, which can vary based on several factors including the type of Uber service you provide (UberX, UberBlack, etc.), the time of ride and distance of the trip. Which city you drive in and if it's during peak or off-peak hours (when surge pricing applies) also factor in to the cost of a ride. Some cities have additional fees and taxes but those are usually passed through to the rider. All fares have a base amount, so you'll at least be guaranteed a little something even if you're only going a short distance.
Overall, Uber doesn't list as much public information as Lyft does in regards to paying drivers and, unfortunately, Uber does not allow us to list any rates in this article. In our research we have found that their compensation is generally less than Lyft. Uber does offer a sign on bonus, but that amount can vary based on your location. Use the link below to find your bonus opportunity.
Lyft: The money you make is deposited into your bank account once a week. They offer express pay to get earnings prior to your weekly deposit, but it can still take a few hours or days depending on your bank's processing time.
Uber: You can get paid instantly up to five times a day if you qualify (have had at least 25 rides under your belt – other conditions may apply).
Even though Uber & Lyft claim you'll make the amount above, this doesn't include all of your out of pocket expenses which include:
Gas – There is no gas allowance from Uber or Lyft, so gas money spent to get to a rider or between rides will come out of your pocket. (Hint: don't use the expensive gas if you don't have to, and fill up at cheaper places when you can.) Or better yet, get a hybrid or car with higher gas mileage, so you'll get more bang for your buck.
Gas to and from picking up riders – For example if a driver goes three miles to pick up the rider, drives the rider five miles, then drives three miles back to the next rider – their real cost is 11 miles. However, the wage is based on the five miles the rider was in the vehicle instead of the 11 miles the trip was total for the driver. For that reason, drivers in larger cities often make more money because of more dense populations, so miles driven between riders is typically shorter.
Insurance – Uber and Lyft have insurance policies but they only cover the injuries to passengers and others you may be liable for. You're required to have insurance to have a car, but your policy probably is personal and not commercial, so that could cost you extra.
Taxes – Because you are a 1099 classification as a "contractor" with Uber and Lyft they do not withhold taxes, so you'll be responsible for paying your state's income tax as well as federal taxes.
Perks – Some drivers offer water, hand sanitizer, candy and other items to riders to improve their customer service, but it's not required.
Phone and Data Plan – You must have a smartphone to drive (which can be upwards of $500) and a larger data plan to use the app to find riders, and GPS to get you to destinations.
Other equipment – Including a phone holster for safety and pepper spray (if you're concerned about safety).
Depreciation of Car Value – Driving for Lyft or Uber can add miles onto your vehicle depreciating it's value.
Car payments, oil changes and ongoing maintenance are not listed above since you would be paying those regardless of whether or not you were a ride-sharing driver, but you should still consider factoring those expenses into your total income.
If you are required to pay tolls, airport taxes and/or other fees that are specific to your situation and location, those are passed through to your rider, so you won't be on the hook (thankfully).
This driver explains some of the hidden costs mentioned above as well as some additional tips to keep in mind once you become a driver to help create a pleasant driver experience, boost your ratings (and thus keep your job).
Below are some reviews from drivers for Lyft and Uber (one good and one bad for each so you can get both perspectives).
Being a Ride-share driver has many great perks, one has to be good at navigating while talking to your passenger and not skipping an exit, because one can get wrapped up in good conversation. Know the cool spots and great food recommendations, an occasional night club or cafe recommendations are also good to know. Being sharp and proficient with knowing the grid system in Chicago is recommended. As a driver I enjoy the flexibility Lyft's gives you to be able to log on to the platform to make money at what ever time of the day. -Current Driver in Chicago, Indeed 2/26/2015
I just started working for Lyft. It doesn't seem possible to make a living or a profit when you consider time, gas, maintenance, car note and insurance. I was surprised to see what the customer pays and there is nothing extra if you have 4 people in your car. I contacted Lyft because I think you should make more if 2 or more people are in your car or get a gratuity. They responded that Lyft encourages socializing, wow at my expense? I had 4 young guys get in my car and I'm a woman and they hassled me wanting to play misogynistic rap in my car. They changed my music and keep wanting to turn the music up loud. I didn't feel safe. I suggested that Lyft let you know when you have multiple riders for safety reasons. When I have contacted Lyft the response feels like it's coming from a non experienced kid. I don't feel like the driver's safety is a priority. There doesn't seem to be much respect for the driver. -Former Driver in Chicago, Indeed 1/2/2016
I really enjoy the flexibility that this company offers. The down side is that they don't take taxes out for those that are driving for Uber due to being an independent contractor. Read up on this topic here. As far as a typical day at work, you make your own schedule. When you drive, you get to choose where you go to work, and wait for Uber to alert you to the next client that needs a ride. You start and stop the ride on your phone, and rely on a GPS map to get you to your client, and where they desire getting dropped off at. What I learned was a little more about the independent contracting issue and taxes, and keeping great records for what mileage, gas, and other related expenses for your personal vehicle. There is self management besides the surge hours of when people use Uber the most during the day. Co-workers, I never met any except the person that I referred to drive with me. The hardest part of the job would be dealing with a lot of out of people with all different walks of life. Some can be really cool, and appreciative, yet there are the ones who are hard to please, and you'll see the result on the grading scale they have you use. It goes both ways, you grade the rider, and they grade you. They also don't put you with clients that you have rated lower than 3 stars. Which is really nice. -Current Driver in Colorado, Indeed 2/14/2015
I have been driving for a year now mostly in the Bay Area of Northern California. I found that most of the passengers are great and keep me doing this. What I don't like is Uber management and lack of concern for their drivers. We are treated like second class citizens. Getting a hold of Uber for help is only done by email and can take a long time for a response. Email responses are cut and paste answers. Navigation is done by air miles when notified of a call but the road miles will always be longer where it doesn't make sense to take the call. Every time I work in a hilly area I get an email the next day telling I am turning down too many calls and threatened to be deactivated. I would like the CEO or any managers to drive for a month and to see how it really is!! We are constantly being threatened of subtly reminders that we can be deactivated. No immediate help is available. Rates are lowered with no warning and if you want to make good money you have to work late at night on weekends. Uber will change auto requirements with no warning. Many a driver had been left holding a car that he has to pay for that management decided for no good reason it is not good enough for their business. I am talking about cars like a Lincoln Town Car. It is good for working when you want and where you want but sometimes where you want to work has very little business. Feast or famine pay. No benefits, no job security, very little future. Some days I make [redacted] (very rare), and some days I make [redacted]. All and all I make an average of [redacted] an hour but then you have wear and tear on your car. You make the decision if you think it is for you. I also drive Lyft at the same time because Uber won't keep me busy enough. -Current Driver California, Indeed 4/22/2015
If you're strictly basing your decision off of the amount of money you can make, then Lyft is the better option from the numbers we crunched. However, Uber is pretty "hush hush" when it comes to the average Uber driver salary and wages, which makes it difficult to compare vs. Lyft. But, you don't have to pick one because, as of the time of publishing, you can drive for both (and many drivers do). Feel free to give them each a try and see which you like best and/or switch between services depending on the time of day, demand, etc.
Either way you go, a majority of drivers are making close to minimum wage (drivers in larger cities make more). Take your foot off the break and get to driving! You can also learn more on this topic including how to become a Lyft driver or how to become an Uber driver or if you're ready to sign up visit their websites (links above) to start earning today.
Do you drive for Lyft or Uber and if so are you happy with your earnings?

According to Jeremiah Owyang of Crowd Companies and Vision Critical, there are 80 million sharers in the United States. That's 27% of the population that should be taking advantage of tax deductions available to entrepreneurs and independent contractors.
A fraction of that 80 million, Uber and Lyft Drivers, have been getting the majority of the attention due to Uber's rapid growth and controversy but none of the press has helped put more money into the pocket of the drivers.
As the author of The Lateral Freelancer, Saul of Hearts put it, "I had hoped to see more progress on worker protections and benefits by now. It's leading me to turn toward old-school sharing options."
Many drivers share Saul's sentiment. Fare cuts are hurting your take home pay, and none of us know what will happen as rideshare startups continue to evolve. But just because times are changing, it doesn't mean that you have to let your pay continue to shrink! In fact, there are 16 ways in which you can actually make more money for yourself with just a little bit of extra effort.
As an independent contractor, you're responsible for your own taxes. This may not be fun but it allows you to take advantage of a number of tax deductions, which means more money in your pocket.
When deciding on your deduction method, you can only choose between the Standard Mileage deduction method or Actual Expense method noted under "Tax Reference", not both. In addition, you may also deduct Common Operating Expenses alongside one of those two deduction methods. Here are 16 deductions Uber and Lyft drivers can use immediately.
Did you know your Uber Driver statements only show you a fraction of your deductible miles?
Did you know your Uber Driver statements only show you a fraction of your deductible miles? From the moment you leave your driveway or parking spot to start driving for Uber (in search of your first passenger), until you drop off your last passenger and return home, your total business miles are deductible, including the many more miles you drive in search of your next passenger. That's why it's important to count every mile so you can save (or earn) more money. Now, obviously if you squeezed in a personal errand or two, those miles don't count, but you get the picture.
There's a lot of confusion among Uber drivers about what the current mileage rate is. The IRS's published business mileage rate for 2017 is $0.535 per business miles driven. The rate fluctuates each year based on market conditions and other factors.
When filing taxes, you have a choice between two deduction methods: Standard Mileage or Actual Expenses, not both. The Standard Mileage deduction method is the easiest, but may not give you the largest deduction. The Actual Auto deduction method allows you to depreciate your vehicle and deduct most of your vehicle related expenses by the percentage of business use, but requires more detailed expense tracking.
Let's say Gina Gogetter, a Washington, D.C.-based Sidecar driver, drove 4,000 miles last year for her business, which can be deducted at a rate of $0.535/mile in 2017. Gina could knock $2,140 off of her taxable income by taking the mileage deduction. Depending on her effective tax rate, Gina could save a pretty significant sum of money! This is why it's important to take a mileage deduction, when possible.
Where to take the deduction
Line 44 of the IRS Schedule C Form 1040 gives you the option to enter the number of miles you used your vehicle for a. Business b. Commuting c. Other
Make sure to enter all of your business mileage on line 44a.
Tax Reference: Standard Mileage
Even if you lease, and don't own your car, you can deduct a portion of the lease payment proportional to the business use of your vehicle.
Even if you lease, and don't own your car, you can deduct a portion of the lease payment proportional to the business use of your vehicle.
Sally uses her car 75% of the time for driving for Uber, so she can deduct 75% of her lease payment.
Schedule C (Form 1040) line 20a.
Tax Reference: Actual Expenses
If you own your business vehicle, you can deduct the cost/value of your car over a 5 year period through depreciation. There are a few different ways …
If you own your business vehicle, you can deduct the cost/value of your car over a 5 year period through depreciation. There are a few different ways you can depreciate your vehicle. The main difference is in how you spread the depreciation expense out over a five year period. Here are your options:
The Modified Accelerated Cost Recovery System (MACRS): This method is a hybrid of multiple depreciation methods. Typically, it is the method the IRS has you default to using.
Straight Line: Equal expensing each year, so if you spent $30,000 on your car, divided evenly over 5 years, you would get a $6000 deduction per year). *Required if you switch from standard mileage to actual.
The 200% declining balance method: You record more depreciation at the beginning of the five year period; then you switch to straight line when that method provides an equal or greater deduction.
The 150% declining balance method: You record more depreciation at the beginning of the five year period (not quite as much as 200% method); then you switch to straight line when that method provides an equal or greater deduction.
Carmen buys a new work car for $20,000 in 2017 and uses it 75% of the time for her Lyft business. Her depreciable basis is $15,000 ($20,000 cost x 75% business use). Using the accelerated depreciation method, her depreciation deduction for 2017 would be $3,000 (20% x $15,000).
Because her vehicle is a passenger vehicle and she uses it for personal use 25% of the time, her total deduction for 2017 is limited to $2,250 (75% business use x $3,000).
Schedule C (Form 1040) line 13.
Tax Reference: Actual Expenses
Since you are self-employed and your car is a crucial part of your business, you can deduct that part of the interest expense that represents your …
Since you are self-employed and your car is a crucial part of your business, you can deduct that part of the interest expense that represents your business use of the car.
If Clark uses his car 60% for business, he can deduct 60% of the interest. However, he cannot deduct the part of the interest expense that represents his personal use of the car.
Schedule C (Form 1040) line 16b.
Tax Reference: Actual Expenses
Did you know that you can also deduct some portion of your vehicle registration fees? It's critical to know that this particular deduction varies from state…
Did you know that you can also deduct some portion of your vehicle registration fees? It's critical to know that this particular deduction varies from state to state, so some due diligence on your part is required here.
There are a few requirements that your state of residence must meet in order for you to deduct your registration fees:
Your state must base its registration fee (or at least partly base it) on vehicle value, as opposed to weight (i.e., the cost must be in the form of a personal property tax, not an excise tax.).
Your state must charge the tax annually, even if you pay it more or less often, and you must have paid the tax during the current tax year.
Anthony's annual car registration fee is based on a formula that charges $2 per 100 pounds of vehicle weight, $1 per $1,000 of value, a flat $10 for license plate tabs, and $35 in other taxes and charges. If he had a 4,200-pound car with a value of $25,000, then his fee would be $154 ($84 + $25 + $10 + $35). Of that total, only $25 would be deductible, since that's the only portion based on the actual value of his car.
Itemize all deductions on Form 1040, Schedule A (Itemized Deductions).
Include the used vehicle's registration fee (or the part of the fee based on value) on Line 7 of Schedule A.
Tax Reference: Actual Expenses
You can deduct your gas costs as long as it's business related. This means that you can deduct gas costs that you incur while picking up customers…
You can deduct your gas costs as long as it's business related. This means that you can deduct gas costs that you incur while picking up customers and driving them to their destinations, or driving to meetings with potential Uber drivers that you're trying to recruit.
Donny uses his car 60% of the time for driving for Uber and 40% for personal use. That means he can deduct exactly 60% of his gas costs – and not a penny more!
If Donny spent $1500 on gas in 2017, he can deduct $900 (.6 x 1,500 = 900).
Schedule C (Form 1040) Line 9.
Tax Reference: Actual Expenses
Since you are probably using your vehicle for a combination of business and personal use, you will be able to deduct a proportion of your maintenance…
Since you are probably using your vehicle for a combination of business and personal use, you will be able to deduct a proportion of your maintenance costs at tax time. This includes oil changes, tire rotations, inspecting and replacing brake pads, and anything else required to keep your car running smoothly.
In 2017, Carlos had to buy 2 new rear tires, which cost him $300 to purchase and install. If he's using his car 50% of the time for driving for Lyft, he can deduct $150 off of the total cost to replace the tires.
Schedule C (Form 1040) Line 9.
Tax Reference: Actual Expenses
Car insurance is just another critical cost of running your rideshare business – you can't drive without it! Like other actual expense deductions..
Car insurance is just another critical cost of running your rideshare business – you can't drive without it! Like other actual expense deductions, remember that you can only deduction the amount proportionate to your business usage.
Gina's monthly auto insurance payment is $135, or $1,620 per year. If Gina uses her car 30% of the time for driving for Uber, then she can deduct $486 on her tax return ( .3 x 1,620 = 486).
Schedule C (Form 1040) Line 9.
Tax Reference: Actual Expenses
As a Uber driver, your mobile phone is the control center of your business. That means that you can–and should– deduct its…
As an Uber driver, your mobile phone is the control center of your business. That means that you can–and should– deduct its full or partial cost when it comes time to file.That new smartphone you've purchased for work, it's deductible. And so is your monthly plan. The only caveat is that if the phone was initially purchased for personal use, you can only take a deduction for the time you used it for work.
If 50% of your data and minutes are used when driving, that portion is deductible.
If you purchased (or plan to purchase) a phone that's completely dedicated to your work, then 100% of the cost of the phone and the monthly plan is deductible
Schedule C (Form 1040) Line 22.
Tax Reference: Common Operating Expenses
If all of your phone calls are business related, you can deduct the total amount of your cell phone bills, including any activation fees.
If all of your phone calls are business related, you can deduct the total amount of your cell phone bills, including any activation fees. However, if you're like most people, and you use your phone for both business and personal use, then you will have to determine the deductible business usage percentage.
To simplify her accounting, Angela has a separate cell phone she uses for just running her Lyft business. That way, she can write off all of her wireless bill when tax time rolls around and the full cost of the phone she purchased exclusively for business.
Schedule C (Form 1040) Line 25.
Tax Reference: Common Operating Expenses
Did you know your Uber statements only show you a fraction of your deductible miles?
The IRS says that you can deduct business-related entertainment expenses you have for entertaining a client, customer, or employee. That includes the food and drinks you purchase for your passengers, as well as lunches with potential Uber drivers you are recruiting and networking with existing drivers. However, you can generally only deduct 50% of business-related food and drinks, so don't go crazy buying tons of fancy kombucha and sparkling water, since you will only be reimbursed for half of it.
Dominique likes to keep a cooler full of bottled water and soft drinks for her customers in her car. If she spent $500 on beverages in 2017, she will be able to deduct $250 of that.
Schedule C (Form 1040) Line 24b.
Tax Reference: Common Operating Expenses
As a bed and breakfast needs to hire cleaners to keep its rooms nice and tidy, an Uber driver needs to provide car washes…
As a bed and breakfast needs to hire cleaners to keep its rooms nice and tidy, an Uber driver needs to provide car washes to keep his or her customers happy. Because car washes are considered part of your business's "ordinary and necessary" operating expenses, you can deduct a portion of those expenses on your tax returns.
In 2017, Paolo spent $40 to get his car professionally cleaned each month ($480 annually) and $150 on miscellaneous cleaning supplies, so his car was always clean for his passengers (and he could continue getting high ratings). Paolo can then deduct $630 in expenses related to washing his car for 2017.
Schedule C (Form 1040) Line 9.
Tax Reference: Common Operating Expenses
Did you get a AAA membership or other similar roadside assistance plan because of your driving business?
Did you get a AAA membership or other similar roadside assistance plan because of your driving business? If you got it for your driving business, and don't use it during a personal trip, then you can deduct the entire amount.
If Janet decided that it would benefit her driving
Schedule C (Form 1040) Line 9.
Tax Reference: Common Operating Expenses
There are tax incentives associated with purchasing certain electric and hybrid vehicles.
There are tax incentives associated with purchasing certain electric and hybrid vehicles. IRC 30D allows taxpayers who own qualifying vehicles acquired after December 31, 2009 to take a credit of $2,500 plus, $417 for a vehicle which draws propulsion energy from a battery with at least 5 kilowatt hours of capacity, plus an additional $417 for each kilowatt hour of battery capacity in excess of 5 kilowatt hours. However, note that the total amount of the credit allowed for a vehicle is limited to $7,500.
There are just too many parameters here to give a common example — it's as complicated as it seems. Reference the following documents for more information: FuelEconomy.gov, IRC 30D, IRC 30D Motor Vehicle Credit Quarterly Sales.
Tax Reference: Common Operating Expenses
The cost of parking fees incurred while working are deductible. These include garages and meters.
The cost of parking fees incurred while working are deductible. These include garages and meters.
Each week, Sandra takes a trip to the grocery store to purchase food and drinks for her passengers. In order to do her shopping, she needs to pay the cost to park in the store's parking garage. Because these food and drinks are considered operating expenses, she can write off the parking garage fees
Schedule C (Form 1040) Line 9.
Tax Reference: Common Operating Expenses
Like parking fees, the cost of tolls are also deductible. Just make sure you're only deducting the cost of tolls you pass through while driving for Uber!
Like parking fees, the cost of tolls are also deductible. Just make sure you're only deducting the cost of tolls you pass through while driving for Uber!
Carmela uses the toll road for one round trip every day to transport her Uber passengers, spending $140 a month on tolls ($1680/year) – that's a lot of money! However, she is not worried – she knows she can deduct 100% of these toll fees when tax time rolls around, since they are for business. The other $500 per year she spends on tolls for personal trips is not deductible.
Schedule C (Form 1040) Line 9.
Tax Reference: Common Operating Expenses
Standard Mileage: When filing taxes you have a choice between two deduction methods: Standard Mileage or Actual Expenses, not both. The Standard Mileage deduction allows you to deduct 53.5 cents per mile (2017) down from 54 cents per mile for 2016.
Actual Expenses: As an Uber driver, you have the option to deduct your actual vehicle expenses (instead of Standard Mileage, not both). To use the actual expense method, keep track of what you spend during the year to operate your vehicle, including gas, tires, insurance, license, registration and repairs, to name a few, and then deduct the percentage directly related to your Uber driving. The Actual Expenses deduction method allows you to depreciate your vehicle and deduct most of your vehicle related expenses by the percentage of business use, but requires more expense tracking.
Common Operating Expenses: In addition to using the Standard Mileage or Actual Expenses deduction method, all the money you spend that is directly related to your driving business can be deducted when it comes time to file your taxes. From the cost of your mobile phone to car washes, you can deduct a number of operating expenses when it comes to tax time as long as they are considered "ordinary and necessary." The IRS defines "ordinary and necessary" as the following: "An ordinary expense is one that is common and accepted in your industry. A necessary expense is one that is helpful and appropriate for your trade or business. An expense does not have to be indispensable to be considered necessary." This may sound complicated, but we'll break the individual deductions down for you now, so you don't have to untangle the terminology on your own.

Curious about other gigs you can work to make more money? Checkout our list of 100 on-demand gigs.

Make more money with Hurdlr by minimizing your taxes and increasing your pay. Hurdlr seamlessly tracks your true expenses, mileage, and deductions in real-time, on the go.

I'm curious to know if people have taken deductions outside of the ones listed here?

Why u need to save more money?

WHOA. Unless you have an insurance plan which covers commercial use, your policy is VOID during commercial use, so claiming it as a tax deduction would be fraudulent.

No doubt about it, every deduction has to apply directly to your business in order to be considered valid. For example, if you have Metromiles personal coverage insurance for Uber, that may not be deductible because the intention is to insure your vehicle before Ubers commercial policy kicks in.

But….isn't the metro mile policy designed to cover the commercial "trolling" period? In that case, I would think it is a business expense.

Are you a CPA? I bought my vehicle specifically to drive for uber and lyft, I would never own a car for personal use, and I did not for over 5 years prior to starting my business. Since we have to have a car, a phone with a data plan, and since and we have to have personal insurance to drive for lyft, all these things and the insurance we have to buy should be deductible and it should be deducted according to the percentage of personal use.

Jo Blow TakingithecityChicago

We have both regular insurance from State Farm and an expensive policy from Geico- (we have multiple cars, only one for Uber)is only for rideshare designed for drivers. It costs approximately 1600 annually. This is deductble congruent with the amount of time I drive for hire. Yes or no ? Also all tolls gas and everything else I buy to conduct this rideshare business is deductible. If the car has been paid off, how do I calculate the depreciation? Do I just come up with an annual figure based on its current value from blue book? Thanks

Jo, first if you do not take the standard mileage deduction, then 100% of the rideshare rider should be deductible along with a percentage based on the time you drive.

You can take straight-line depreciation or accelerated depreciation. See a CPA, tax firm, or just go with the mileage deduction.

Uber has insurance plan which covers commercial use. They charge 1$ for every single ride. It's about 400$month in my case + my personal insurance 130$ = 530$ which is equal to real commercial insurance

yes but your personal insurance does not cover you when you are looking for a passanger. Uber doesn't cover that time period either.

You are never "looking" for passengers. Passengers contact you over the phone when they need a ride. So, yes, your personal insurance does cover you between riders because you are not getting paid by Uber during that time. That is different than say, a pizza delivery person because that person is still on the clock or a taxi driver because a taxi IS looking for riders. I often leave my app on while I sit at home and leave when I get a ride call. Does that mean if there's a fire in my house I'm not covered because my app is on?

Well, I hear that that if you get into an accident while waiting for a ping you can't tell the insurance that you were driving around waiting for a ping but you have to make up a story like " I wanted to visit SF. If you insurance finds out that your motivation for being in SF was for Uber they will drop you. You also need to lie about why you were driving around in that area cause it can't be work related and hide your Uber sign so know. This is insurance fraud.

Wanted to visit SF? If you go to another Uber market, you have to sign up for the new market. I don't think I can leave Kansas City and just go to Chicago and start Ubering. You have to register again for the new market.

Yeah, I am talking about California insurance and working for uber there. Don't know Kansas City and the insurance laws out there

Oh, well if it's California law, they require drivers to have personal TNC insurance.

You are covered by uber insurance from the moment you go online. A secondary policy kicks in when you pick up a passenger this is directly from Ubers website help section

Actually they cover you as long as your driver app is on.

You are covered by insurance through Uber from the moment you go online. Check out Ubers help section on there website

I'd like to chime in with the additional deductions that I believe are Legitimate as well and the reasons why.

As part of the Uber experience, in their video, they state that Uber drivers should dress nice. To me, that immediately flags "uniform" in my head as far as I'm concerned and it's a requirement for the job that I be in costume as it is outside of my normal everyday attire. I started this off with no money, so I went to a brand name consignment shop and bought 6 pairs of Khaki pants and 5 or 6 long-sleeve, very nice, button-down shirts. This is specifically just for driving. Deductible? I would say so. Please, someone adjust my thought process on this if I'm wrong. This deductible was about $100-120. Would have to look at the receipt. OH and a pair of shoes from there.

The Car washes, Agreed: I've signed up at a local car wash for their club plan that has unlimited washes. I got the highest one. $65 per month. Why? Because with Uber, your first impression lasts the entire trip. When someone sees a pollen- or salt-covered vehicle roll up to them, first impression is: "Ugh" or "Ew." So in this case, try to keep up the 5-star rating to appeal to more customers all the time is important to me. So I have a deductible that totals $780 for the year right there. BUT… you can't always get to the car wash and may just need to do a quick spot clean.

Storage box: You can find some sort of small storage big for things to keep in your trunk or on the floor in your front seat. I custom-built one myself in my minivan because I wanted it to be very vertical to save the real-estate in the car for passenger luggage. Holds the Windex, a paper-towel roll, a small cooler at the bottom with an icepack and about a dozen waters. So the Windex, the paper towels, the cooler, the materials to build it is all deductible. In addition, buy Goof Off spray and a Goof Off Wipes container. As well as a nylon scrub brush (usually for tubs/toilets). All of this is 100% usage on Business and is considered separate from mileage as tending to your customers or their voids is NOT covered by mileage reimbursement. One customer gets in your car with dog shit on their shoes, and you're toast for the rest of the day. IF you're not prepared (Sorry for the swear, but that rider really got to me.) ESPECIALLY if it is hot.

In addition to the chargers mentioned for your phone… and potentially the customer's phone, any mounting equipment is deductible as well for steady use in the car.

Aaaaaaaaand then the fun stuff…

SPOTIFY. I have a monthly membership to Spotify. Now being used 100% of the time for Uber driving. That's $10 per month. Another $120 per year. Some state that the percentage is only when the rider is in the vehicle. This is untrue. You are portraying an image for your clientele. They are on the streets. You play music, potential clients can hear it. Therefore, you are promoting a comfortable or fun ride before they even get in. 100% deductible. Unless you have a full time job and you use it on your commute without being logged into the Uber Driver App… Then do your math from there.

Your house!! Yes! "For real??" No. Not really. But your garage? You better believe it! If you keep your car in your garage (unlike me because my garage is filled with crap because I'm still currently sucking at life while I use Uber to get myself out of this hole), you can use any costs for maintaining that garage as deductions including, but not limited to: Monthly security system alarm, cleaning stuff, repair bills, etc. "But I don't pick up riders in the garage?" That is correct, but do you ever sit at home logged into Uber waiting for a ride to come along while you do nothing? You are protecting a business asset with the garage. It's maintenance is deductible. IF you have a free standing structure (aka not attached to the house) as a garage, the value of that entire structure is a write off. You have an appraiser come in, find out the value of the garage (say $25k) and then you divide that over the total value of your home (say $300k) and your mortgage payment with insurance and taxes is $2,000 per month, then 8.3% of $2,000 per month is deductible. (Wow, this just worked out to some weird coincidental math…) Which comes to $166.66 per month, aka $2,000 per year for a deductible (haha, that was the weird part. $2k again?? huh? Twelve 25's in 300. Haha Woops. Math geek).

Does your phone connect to your wifi to use your internet in your house when waiting for a rider to connect with you? Sure does! In this case, a portion of your internet bill (every month) is deductible. I would leave the app on for hours sometimes to get a driver (sort of rural where I am). So total usage of my internet can't be determined by time or data. You can only do it by devices. How many devices do you have in the house that connect to the internet. My house: 13 devices counting the TVs, Amazon firestick, phones, cell phones, laptops, etc. I have FIOS at $80 per month. $6.15 per month. $73.85 per year of that would be deductible because as that is roughly 7.7% of the total cost for the year (which came from 1/13 of $80 times 12 months). Most of you won't be stupid like me and have that many devices so it will be way higher. There is a rule of how much of that 1/13 usage is for business. But when the number is that much lower than your actual internet bill, pennies don't really start to matter because at that much the estimates don't get argues even in an audit.

END OF MY DD (Deduction Diarrhea)

Some people find doing deductions a huge hassle and not worth the return on time invested. But most of the time, you're just giving away free money to the government that should actually be yours to keep based on incurred costs to run your business. So stop doing that. Keep up with your deductions every week. Sort them into a file folder and document them often rather than waiting until the end.

SCAN YOUR RECEIPTS. There is an app called TurboScan on the iPhone that I use. It was $3 I think. SO worth it. Have you ever gotten into your car in the middle of summer only to jump back out because you couldn't even take a breath in there from the heat? Ever pick up a receipt that was in the car in that heat? Yup… completely white. And now USELESS for any deductions because it's now blank. Same thing happens if you keep receipts in your wallet for too long. TurboScan allows you to convert them to perfect black & white copies just by taking a picture of it. Keep the app on your phone and take a picture of the receipt. It will even timestamp it and you'll have it for later any time.

Ok I lied about it being the end…

Part of your business to make money is to get other drivers to drive with Uber. Go to vistaprint and make some cheapy business card that has your referral code on it. Go grab McDonalds or something (get OUT of your car) and go into the restaurant. If it's not so busy, make a quick small talk with the poor dude behind the counter working minimum wage. Tell them you're an Uber Driver and you make a lot of money just driving people around. Give them one of your business cards. And Voila! Your meal is now deductible because you were discussing business and made that purchase. So basically, all of those meals you may go out to eat for can be deductible if you have business cards with you and you are recruiting. You're going for that $400 referral bonus! It's an expense!

There are a lot of ways to shift the system into your favor. But is it really making it into your favor illegitimately? Not at all. It's just stuff no one ever realizes is actually deductible.

So that ends my debacle of advice for deductions. 100% of this post is made up. I have nothing to go on except a link to irs.gov for the part about the garage maintenance being deductible or a detached garage being deductible (http://www.irs.gov/Businesses/Small-Businesses-&-Self-Employed/Home-Office-Deduction).

I'm hoping there's some CPA out there that calls BS on me OR…. better yet, can confirm that my assumptions above are accurate and actually CAN be used as deductibles.

Many drivers out there will try to be sketchy. Many won't even file their taxes and could get away with it. But if you can legitimately justify your expenses are for business purposes, there's no reason to have to lie about them. You just have to know how beneficial it is for you to put the effort in to keep the money that is really yours.

Oh and lastly… the cost of those business cards is deductible too.



Uber vs. Lyft: 5 Things I Learned From Giving Up My Car
To say that I like to drive would be an understatement. In my small Texas hometown, I learned to drive manual by fourteen, behind the wheel of of a gloriously crappy 1985 Honda Accord. I still remember the first time I let out the clutch successfully, the gears shifting smoothly into first, the gravel of an alley crunching beneath the tires. When my crazy college friends decided to make the 20-hour drive to Chicago from Austin, I upped the ante on their crazy and offered to drive the whole way—straight. I say this not to brag, but to explain that I am perhaps not the most likely candidate to volunteer to give up my car in the name of curiosity. But just a month into my new gig as Director of SEO at The Zebra, an Austin, Texas-based startup in the digital car insurance space, I did just that. So, which one was it? Who won in the battle of Uber vs. Lyft?
My boss and coworkers looked at me with widened eyes. They were excited about the idea, but everyone agreed: "Better you than me," they said. "I could never give up my car." "I'd last a week." But I was already a big Uber fan; I was curious about Lyft. And I was really curious to answer the question: Could I live without a car for a month, thanks to ridesharing?
The terms were unambiguous: For the entire month of January, I would use Uber and Lyft exclusively for transportation. My Volkswagen Jetta would sit idle in my apartment parking lot. I would not cheat and let my wife drive me around everywhere. I would probably be using more of Favor and Instacart. The timing was fortuitous. The on-demand economy is flourishing in Austin as it is everywhere else right now. Who knows, I thought. Maybe I might even lose a few pounds, from all those afternoon walks to coffee shops for java breaks.
So starting January 1st, 2015, I set out on my mission. Trips to and from work, grocery store runs, drinks with friends on the weekend, and everything else I needed a car for were replaced by one-way rides with strangers. I kept a log of each ride and tracked things like average wait time, cost, distance travelled, waters offered, and notes on each driver.
I also asked every driver a set of questions. Do you like working for Uber? Do you work for Lyft too? How does Uber's insurance coverage work? Did you tell your personal insurance company that you use your car for ridesharing? Unbeknownst to them, I recorded all their responses.
I took 25 Uber rides the first half of the month and 25 Lyft rides the second half. After 50 rides, as many conversations with people from all walks of life, and a disappointing zero fist bumps offered, here are the top 5 things I learned:
Never in my wildest dreams did I think I'd actually save money on being chauffeured around town all month. At best, I thought I'd come close to breaking even when I tallied up car ownership costs for December and compared it to ridesharing costs for the month of January. But sure enough, when the month ended and I compared costs, ridesharing was cheaper than owning a car — a lot cheaper.
After 50 rides, mostly to and from work, I ended up saving more than $100 by ridesharing everywhere for a month. I can't present that number without also admitting that this is definitely one of the more subjective data points of the experiment, since daily commutes can vary wildly from person to person. And then of course there is my personal car information: I drive a 2010 Jetta and have a car payment of $333 per month. This is considerably less than the estimated national average of $471 a month. On the other hand, I also recognize that I live a mere 3.25 miles from work. While giving up your car and relying on ridesharing to save money may not work for everyone, it ended up being much more cost-efficient for me once the month was over.
One interesting thing to note here is early on in my experiment Uber cut price on rides. This ended up having a big impact on the cost of my Uber side of the study. Uber and Lyft costs would have come out fairly even if this had not happened. But as a result of the cuts, Uber was on average $1 cheaper per mile than Lyft. After 25 rides with each company, I ended up saving about $60 on Uber rides when compared to Lyft. Having the option to tip a Lyft driver when rating them definitely led to them being more expensive, too — but even without tipping, Lyft was overall a little more expensive than Uber's fares.
One of the questions I asked every driver was if they liked working for Uber or Lyft. I really wanted to see if drivers were satisfied with the company they worked for — were Uber and Lyft good to their employees? With all the bad press Uber has received recently, it's rare you hear anything from the drivers' perspective on the company.
Turns out, of the 50 rides I took, drivers were extremely satisfied, overall, with Uber and Lyft as employers. Lyft was a clear favorite among drivers who worked for both. Drivers praised them for various things like transparency with their policies, their mentorship program for new drivers, and the fact that riders could tip via their app. But Uber drivers also gave glowing reviews of the company. Perks drivers cited about the Uber experience included text alerts and nudges the app gave them to encourage getting out and driving during peak times, and the user interface of the app for drivers compared to Lyft's app.
Before starting this experiment, I had never taken a Lyft before. When the second half of the month arrived I was really excited to finally try them out. I had a lot of presumptions of what Lyft would be like. I had visions of fist bumps from my drivers as I got in their vehicle. I pictured the cars a little less luxurious than those of my Uber rides, but all donning that friendly bright pink mustache on front to greet me. In my mind, Uber was a lot like my sophisticated older cousin with kids, and Lyft was more like my fun younger college-aged brother—the one still trying to figure his shit out in life. While this presumption remained true for my very first Lyft ride (ask me about the story on Twitter and maybe I'll tell you), the two services ended up being more alike than different.
In fact, Uber and Lyft ended up being almost identical experiences for me. A big part of that is likely because most ridesharing drivers drive for both companies. It turns out about 60 percent of my drivers drove for both Uber and Lyft. I estimate that number is a little bigger already, since I had a lot of Uber drivers who told me they were planning on signing up for Lyft soon, too. In a year when it seems like Uber drivers have had a ton of bad press, it's interesting how much of an overlap there is in the employee pool. In other words: Bad people can work for both companies, they are not specific to one company over the other.
One thing Lyft drivers mentioned frequently (and something that might help Lyft filter out those "bad" drivers) was their mentorship program. Before Lyft applicants are approved to drive for the company, they must meet with an experienced Lyft driver, or mentor. The mentor sits in the passenger seat while the applicant drives them around for 30 minutes. The mentor then has to submit a rating to Lyft on the applicant as a driver and how comfortable their driver was holding a conversation. The Lyft-ers I spoke with believed this helps make sure Lyft is only picking the best drivers possible.
Another thing that always comes up in Uber vs. Lyft discussions is the comparison in the wait time for each. Is one any better than the other? This was a question I was super curious to answer during the experiment. Every time I requested a ride, I started a timer. When the driver arrived, I stopped the watch and recorded the time. After 50 rides, Uber and Lyft were almost identical in average wait time, with Lyft being just a slight bit faster. All in all, the average wait time for both was right around 4 minutes. Just four minutes! I was shocked: In less time than it takes to walk the dog in the morning, you can catch an Uber or Lyft.
Because we compare car insurance companies, we were of course interested in the intersection of insurance and ridesharing. Although many people (nearly all of the drivers I hitched rides with) don't work for Uber or Lyft full time, offering a ride in your car for money does make you a delivery service, and in the eyes of your car insurance company, that means you need commercial insurance. That being said, insurance companies recognize that ridesharing is forging new territory, so it's a landscape that's changing incredibly rapidly.
Quoted's editor recently explained the car-insurance-and-ridesharing dilemma in a prominent industry blog: "As more and more drivers take on working for Uber and Lyft as part-time income, insurance companies are becoming increasingly wise to the fact that people are relying on personal policies to cover commercial work. Eventually, I bet we'll see some kind of hybrid policy developed by insurers, but the current model doesn't seem sustainable to me."
In the weeks since that post was published, USAA and GEICO have made headlines for piloting hybrid insurance programs developed specifically for rideshare drivers. But for now, those programs are still just pilots, and regulation is still a mess. Insurance-wise, you're covered by Uber and Lyft as long as you've got a rider, but not all rideshare drivers understand that if you don't have a rider, your own personal insurance is supposed to be the first line of defense. That puts them in a gray area, and it's a particularly murky one: I feel like I only understand the way it works fully because I work here.
So during the month of January I asked them, and it turns out, the vast majority of drivers (in the Austin area, anyway) don't understand how insurance works for Uber and Lyft. On top of that, a whopping 92 percent of them hadn't told their insurance companies about their gigs. To me, that's just further proof that some new insurance product is going to be absolutely necessary for rideshare drivers—and soon.
5. It's convenient—but it doesn't replace owning a car.
In just about four minutes (see above), you can have a Lyft or Uber at your doorstep ready to pick you up and take you anywhere you like. It's cheaper than a cab. There is no need for cash with either — all you need is your phone. You never need to pay for downtown parking or valet. You can grab drinks after work and not panic about getting behind the wheel of a car. You can text and check emails during your daily commute—the ultimate commute lifehack, amirite? There's no arguing it; Uber and Lyft are revolutionary. They are changing the way we get around. But no matter what they offer in convenience, for this rider anyway, they do not replace owning a car.
After doing this experiment, I realized that having the flexibility to go anywhere at any point in my own car was something that's hard to put a price tag on. Giving up my car and relying solely on Lyft and Uber was a little restricting, to say the least. On cold and rainy days, this feeling was even more exaggerated. While I'm fortunate to work in an area that is near lunch options, I had to make sure I brought lunch with me most days. I also couldn't really run errands very easily and had to rely on Amazon Prime for getting some household goods and necessities. (On the plus side, though, I also got a break from my monthly routine of walking into Target for paper towels and walking out $150 poorer.)
But there's something more, something other people have written about far more eloquently than I can: There is an element to just getting in my car and driving around that's very therapeutic. I didn't fully realize this until February 1, when I was finally able to drive again. That first day back was one of those gorgeous Austin days that makes everyone who doesn't live here want to move here. I hopped in my Volkswagen, rolled the windows down, and headed South on Mopac. I took a big loop around the city, driving down streets I don't normally take, shifting gears, feeling the car I own beneath me and the city I live in around me. Ridesharing may work on just about every practical level, but driving is an emotional experience, too—one I wouldn't want to give up.
Here's a recap of my Uber vs. Lyft statistics:
Hey super interesting article but you have a stats error in your "double dipping" graphic – if the data is 40% and 76% then it's 35% of the total uber+ lyft drivers that do both. You can't just average the percentages because you'd be counting some drivers twice.
Hey Nick! Thanks for the comment on this. I don't think I did a good job explaining the methodology of these numbers in the post. Out of the 25 individual Uber drivers I had, 10 of them drove for both companies. Out of the 25 individual Lyft drivers, 19 drove for both companies. This makes 29/50 drivers drove for both, or 58%.
Gotcha. Then your other percentages are off – If you say 40% of Lyft drivers drive for Uber because 19 out of the 25 Lyft drivers also drive for Uber, you're ignoring the 10 Uber drivers that are also driving for Lyft.
So if you count everyone that means 66% of the Uber drivers also drive for Lyft, and 82% of Lyft drivers also drive for Uber. I realize this I might come off as pedantic but I think it drives your point home more that there's a lot of overlap!
Nick, I appreciate your interest in the math, but here's the problem I see with your corrections. If you attempt to quantify the percentage of Uber drivers that Lyft by prequalifying candidates first as Lyft drivers, you will invariably end up with a selection of Uber drivers that 100% drive for Lyft. Clearly this is not an accurate sampling method.
It appears from the article that he's counting drivers as an "Uber driver" or a "Lyft driver" based upon which app he used to hail them. E.g., over the course of the month, he used the Uber app to hail 25 drivers; those 25 drivers are "Uber drivers." Out of that 25, 10 of them also drove for Lyft. And out of the 25 drivers he hailed using Lyft, 19 of them also reported driving for Uber. There's nothing wrong with the methodology he used; you just need to understand upfront what the denominator is.
Well then if at 8:30 a.m. at Station A 40% of Lyft drivers drive for Uber but at 4:25 p.m. 82% of Lyft drivers also drive for Uber and by triangulating the cosine of x – y2 19 out of the 25 Lyft drivers also drive for Uber but 10 of them also drove for Lyft, at what time will the train arrive at Station B?
and BTW I really need some Advil at this point.
Note: No trains, Lyft or Uber drivers, or statisticians were hurt in the making of this post. But a few algebraic/trigonometric principles did have their dignity offended.
p.p.s. this in no way minimises the kind efforts of all those who posted to er, clarify matters
If we're going to be really picky, it's "data are" not "data is" (data being plural).
To be even pickier data is a "mass noun" and so it is appropriate to say data is. "Data is most often used as a singular mass noun in educated everyday usage." People use it both ways as the old school way was to treat it as plural and I believe treating it as either singular or plural is defensible.
You, I would not give up driving my own car either. Good article though.
If you only live 3.25 miles from work, you should try biking to work. Austin's a great bike town, you'd save a lot more of that $547 a month.
Thanks for the comment, John. I couldn't agree with you more — Austin is a great bike town! This was just a personal experiment to specifically see if ridesharing was feasible as my main transportation option in Austin, hence why I didn't bike to work.
You could also try a mix of bike share + ride share for even more savings without the hassle of taking your bike with you everywhere: http://www.spokefly.com/app
Won't use spokefly – they are greedy and the rates are exhorbitant. After 25 hours of renting, you can buy a really nice bike instead of renting one. Can't do that with Uber or lyft.
I think what he means, is that now you are finished with the experiment you have to bike to work. Otherwise you are lazy.
I would not recommend biking to an office job. You end up smelling like diesel fumes all day and it's noticeable to others.
and don't forget about sweat
…and getting killed by insane Austin drivers who don't share the road.
Just moved from Austin to Denver…I'll take Austin drivers over Denver any day of the week. A bunch of assholes out here.
I agree. I've lived in the Denver area for the last 25 years and the drivers have become worse. Especially in the last 3 years. I blame it on all the transplants from the east and west coasts. Population here has exploded and with it come the bad drivers with different learned driving habits.
Speak for yourself. I live in Athens, Georgia and even in the thick humidity here lots of folks like me bike to their office jobs. If I smelled bad, my fantastically blunt co-workers would tell me.
Aaron, you smell bad. It's me, in the cubicle next to you.
Ahhh, you have to work in a cubicle? I'm sorry.
This does not sound like the voice of experience. I have worked with many bike commuters and was one myself @ 5 miles from work. Biking to work is about the best thing you can do for yourself and the planet. It woke me up. I had fun. I gained fitness. I enjoyed seeing the city on my way. I saved on a gym membership and doctor visits. All much, much, much different from driving or public transpo. And no, I didn't smell my coworkers; I didn't smell myself. A little planning and hygiene and you're golden.
or a boosted board. (I'm in no way affiliated with boosted board, although I'd love to be!)
biking to work under Austin hot sun going to smelling like you very nice jon
This is interesting, but the cost math is incorrect: "Car Payment" is not a cost, it is a transfer of money from liquid to car equity. "Car Depreciation" would be the correct item to measure here. As it is said currently, the cost for someone who already paid off his/her car would be wildly different, which is incorrect.
I think his point was to highlight the monthly outflow from your wallet, not the long-term cost. He states pretty clearly in the article that the cost difference is going to be based on how much you pay for your car, how far you commute to work, etc.
Simplify things and just use the I.R.S. standard deduction for automobile expense of 57.5 cents per mile. This includes all depreciation, fuel, maintenance, & insurance.
Provided gasoline cost is less than $1/litre and your average is better than 30L/100km
Of course if Uber and Lyft paid that 57.5 cents a mile to drivers instead of drivers covering the cost you might have to pay more….
Not if the car is leased
Exactly. It can't be cheaper to pay a chauffer to drive you around than to use your own car. The profit to the drivers and the taxi/ridesharing company has to come from somewhere. Now if you can't afford to buy a car, don't have a place to park one, etc. it can be cheaper on a per ride basis but never in the long run.
If we want to bring depreciation and other financial aspects in simple discussion, the we might as well include the hourly rate and notional earnings for self for the time spent driving self owned car.
The math gets even more in favour of ride sharing in that case, infact twice as much, because when being chauffeured around, the passenger is free to run his business on phone if he can.
It helps keep things simple the way the article has been written, rather than getting on the other side of things.
Highly appreciated article, very well written. Unfortunately it seems Austin lately banned all ride sharing options, but this one surely helps me for Bay Area where pleasure of having own car is robbed away by heavy taxes, parking fees and gasoline price almost twice of that of Austin's price, not to mention the signals and traffic chaos and innumerable left turns blocking lanes on 2-lane roads.
Lose the pretense. He's not giving financial advice. The fact that he has charts is already above and beyond for s casual experiment.
What hogwash. The 5 things you SHOULD HAVE learned, but DIDN'T!
1. You paid and average of 2.45X advertised UberX rate!
2. If you walk or jog, you'd save $640/month, but lucky for you, by next year car payments disappear, your maintenance, insurance and gas increase by 20% and you still save $270/month.
3. Uber and Lyft drivers are as truthful about job satisfaction as you are when your wife/girlfriend asks you if she/he's "too fat".
4. You drive an average of HALF of the miles average American drives.
5. If your Uber/Lyft drivers find out the truth about their insurance, you wouldn't have ANY drivers, when you figure out the jeopardy you put yourself in, you'd stop using these services, and when Uber/Lyft start accepting liability for their services, the cows will come home.
Best yet, by next year, you can become UberX driver, stop paying insurance (no one is checking) and maintenance and after subtracting gas (+20%) you would actually MAKE $411 NEXT year. Impecable logic, new business model, Uber math, UNBEATABLE.
What's the probability of a car owner stop paying insurance premium on his PERSONAL car so he drives illegally. Besides, motor vehicle authorities would not allow it anyway.
I was thinking the same thing. Why in the world would I stop paying insurance on the same car I use to take my kids to school?
The rider is covered by a 1,000,000 liability policy the entire time on both. The driver has contingent liabiltiy while logged in waiting and primary after accepting the ping, driving to them, picking them up and dropping them off.
Nice theory, Daniel. You must be an avid Uber user, who believes everything they say.
So here's a dose of reality:
1. Uber insurance is EXCESS liability policy, CONTINGENT on driver's PRIMARY personal policy. That personal policy specifically EXCLUDES using the vehicle for compensation!
2. In case of an accident driver MUST first submit his claim to his personal insurance provider, but if he/she tells them that they drive for Uber, the claim will be denied and their policy will be cancelled.
3. The driver now has two choices: a) lie to his insurance company about working for Uber or b) have his claim denied and policy cancelled so that he can now submit it to Uber. The only way Uber will accept a claim is AFTER driver's primary carrier rejects it!
There are a couple of other tasty possibilities.
4. Because driver's PRIMARY personal policy carrier is NOT aware that the individual is working for Uber, if the insured FAILS to pay his premium Uber can NOT be notified and there is NO POLICY WHATSOEVER! Uber's policy, if you remember, is contingent on existence of personal policy.
5. If the authorized driver uses a different vehicle to pick up a passenger (and passengers HAVE
Common misconception, Uber's policy is absolutely primary from the moment your driver accepts the ride until the moment you are dropped off. This it's true for both Uber and Lyft. Here is the language from Uber's own website.
"How does this policy work?
From the moment a driver accepts a trip to conclusion, primary liability coverage is in place and applies up to $1 million coverage per incident. Specifically, this policy is primary to your personal auto insurance policy but remains excess to any commercial auto insurance you may have for the vehicle.1"
Unless the car is a Taxi, I doubt the drivers are going to pay 3 to 5 times as much for commercial insurance. Either way, you're covered.
THAT'S exactly the point! What UberX is, is just an illegal taxi service, which refuses to pay for a policy required by law, everywhere except New York!
And you may or may NOT be covered, as may have discovered, unless you are in the Big Apple.
By the way California Vehicle Code Section 260(a) requires vehicles used for transportation of passengers for compensation or gain to be registered as commercial vehicles. And so do CPUC regulations, which they failed to enforce and admitted as much!
Educate yourself, ignorance is NOT bliss!
Well Mayor Garcetti made it clear Uber is welcome here in LA. So, who cares? It's a 1,000,000$ policy that is primary. Period. I gave you the link. Go back to driving your dirty yellow can now.
I can see that logic, facts and common sense will not change the color of your rose colored glasses, so as parting goodbye:
a) I don't drive for Yellow and NOBODY's paying me, I enjoy making #ubered aficionados look foolish.
b) Uber's been in LA since before Garcetti became Mayor.
c) Garcetti doesn't make the rules for Uber, CPUC does!
d) LA county DA is suing Uber, along with some 40+ others, including drivers, customers, disabled, cities, states, regulators and competitors.
So if I was you, I wouldn't count my chickens before they're hatched, but you are NOT me, so have fun, enjoy the ride and the fairy tale while it lasts.
Wow. A) You're a badly scorned cab driver. B) You work for the cab companies. C) You are the worst internet troll on earth. D) A politician trying to push an agenda for financial gain. No matter what you're a loser. The world is changing. Uber is here to stay. Whatever you say here on the Internet is not going to help. You have been trolling this thread since day one. I just keep reading. There is a good reason "ride sharing" services work. Because cab companies stopped caring. Cabs were dirty. Poorly maintained. Insanely expensive in places like NYC. The drivers were horrible. Finally people found an option. Everything you say here going forward is a waste of energy. I hear the anger and disgust in your voice. It's comical. People were given a new option and took it. Stop whatever you're doing won't work.
Steve, how do you find the experience driving for Uber?
Husband comes home to find his wife in bed with another man. Wife says: " Who are you going to believe, fool, your lying eyes or me?"
So here's an excerpt from Uber's policy!
Just for the record, there's NO misconception.
Uber's police is EXCESS LIABILITY COVERAGE, no matter what your wife (Uber) says.
Then again, its a free country, you can believe and Uber can say whatever you/they want.
How much are you being paid by Yellow Cab to lie? 35 cents for each 1/9th mile.
You can find where I got it from right here
I had no doubt you would make a good husband who doesn't believe his 'lying eyes'.
I don't need to worry, you and other #ubered passengers do.
I am widowed so stfu about my wife. As of July 14 2014 Uber's policy is PRIMARY from driver acceptance to drop off, $1,000,000 coverage. Now go spread lies and ignorance elswear, troll.
That was a euphemism!
Getting personal, insults willl NOT solve your problem.
If what you claim was true, there wouldn't be a need for the Legislature to enact a new law that goes into effect July 1, 2015, that REQUIRES a primary commercial policy for time after driver receives order till drop off.
Besides, I already posted for you PROOF that Uber policy is excess liability. All YOU have to do is read and pay attention.
Once again, that policy is no longer in effect. Look at the date on the policy. The new policy IS a primary policy that went into effect July of LAST year. Your "proof" is that Uber's old policy, which is no longer in effect, was as you say secondary. I've posted proof directly from Uber's website and Uber's own graphic showing this new policy was updated 7/14/2014. Anyway, you have a serious issue with reading comprehension and I have no further time for you. Enjoy your day.
Uber Advises Drivers To Buy Insurance That Leaves Them Uncovered
here IS a comprehension issue here, but its NOT with me. You have to get your head out of sand to see it.
Hereee's another link which might clear things up for you. Just got to remember just because Uber say so doesn't make it true. They aren an interested party, know to make false and misleading statements. Just ask LA and SF DAs.
Lyoshka, if you think that these new laws are going to quell the incoming wave of direct-share companies, you are a fool. Uber, lyft, and others will become just like alcohol in the prohibition, used but not spoken. Hundreds of these companies are revolutionizing the way people utilize their assets to the fullest. When the economy fails, people will create their own economy. When the Brits imposed new laws and taxes on the lives of the Colonials they rebelled and exiled the opposers. Hopefully this trend will continue and start a revolution for our economy.
P.S. You may have your own perspective, and you have that right, but here's a tip for the future… Don't be an asshole about it.
Actually, what you posted shows that the policy is excess liability vs any other "Collectible" policy. Since you CAN'T use a Personal Policy for Commercial purposes, then it's not collectible and the Policy becomes primary. … Hope this helps!!
Here is a link to Uber's policy for your reading pleasure.
Okay, okay…Braniacs! Back to the "drawing board" –
This has all been very interesting. You are very good teachers. So thank you all for your input. With all that has been said here, I would be interested to know if any of you could tell me where I could see the actual outcome of a insurance claim of an Uber driver/rider?
I'm an Uber driver in Palm Beach County. Uber's liability insurance ($1 million) starts the moment I turn on their App! They also cover my vehicle, while the App is on; with a $1,000. deductible. My personal insurance Knows I drive for Uber.
Who hurt you Lyoshka?
Don't worry, it's primary, every little thing is gonna be alright!
Lyoshka is exactly right. "Excess Liability Coverage" by definition "excess" has specific meaning in insurance language and it means that any other possible insurance must have already paid to its limits or denied. Possibly the most important part of this is to notice that Uber's policy only provides liability coverage. Liability means payment to third parties, meaning people you hurt or their property you damaged. Here's the dirty little secret behind ride sharing, their insurance will not cover the Uber driver's vehicle. They're not paying for your "Collision" coverage. That means paying for your own car repairs and rental car if you're in an accident. Your personal auto insurance won't cover you while you're driving for a commercial purpose unless you have a commercial policy.
If you're driving for Uber or Lyft you must have a commercial policy. There really isn't a grey area here. Also, this really isn't a new thing just for Uber, it's the same dilemma pizza delivery drivers have been facing for 40 years.
On the upside, as a passenger in a Lyft or Uber vehicle, your personal auto insurance will kick in to cover your injuries if you have uninsured or underinsured motorist coverage.
Ex-Senior Insurance adjuster.
Steve, thank you for the clarity and for not turning this into a forum to trash or support Uber or Lyft.
I do not have a car and I live in an area which lacks public transportation, so I'm considering Uber and Lyft as options for getting to work (45 min away in good traffic; so cycling is not an option either).
I have two questions I'm hoping you can clarify for me:
1) You stated that if you are driving for Uber or Lyft you must have a commercial policy. Does this requirement apply across the US? Does it apply in Georgia?
2) As a passenger who does not own a vehicle, can I get insurance to cover me in case my Uber or Lyft driver is uninsured or underinsured?
3) Am I correct in understanding that, as an Uber/Lyft passenger, I am covered under Uber/Lyft Liability insurance for injuries I may incur as a passenger for either one of these or similar companies?
One first thing to get out of the way. "Liability coverage" isn't a specific line of coverage on an insurance policy but a broad term that means insurance coverage to pay for other people's damages/injuries. An example of a specific line of liability coverage in an insurance policy is "bodily injury" or "property damage".
Now, to answer your questions:
1) Having a commercial policy would be a requirement of the insurance company and not necessarily vary from state to state. What we'd be looking at is the regular insurance policy's (what the driver has for his every day use) "exclusion" section. All regular auto insurance policies have a "vehicle being used for hire" or "commercial use" exclusion that would mean they won't pay 2nd party damages. Exclusions generally do not apply to 3rd parties (the first party is the insurance company, the second party is the driver/insurance holder, the third party is any claimant, like you the passenger or someone they hit.)
2) Besides uninsured and underinsured motorist coverage it varies a little from state to state with who pays for injuries. The short answer is regular medical insurance would pay next. But the more complicated answer follows…if you didn't have a vehicle you should still be covered by the uber/lyft driver's own "bodily injury" liability coverage from their regular policy as the "commercial use" exclusion likely does not exclude you, the third party. You could also pursue uber/lyft. I haven't read their policy but even just the "liability" coverage they provide their drivers should cover passenger injuries. Finally, if the "at fault" driver, wasn't the uber/lyft driver, you could also pursue their insurance. One final note, even in the event that none of the insurance would cover you, you'd still be able to file a lawsuit against the party that was responsible for the accident (and possibly uber/lyft and their driver depending on circumstances) to cover injuries and lost wages. Lawsuits certainly aren't the most pleasant or speediest route but it's another option if all else fails.
3) As explained above, yes, uber/lyft's "liability" coverage should cover you but there could be a problem in certain circumstances. Under the possibility that the accident in which you were injured is another driver's fault (not the driver of your uber or lyft vehicle's fault) uber/lyft may be able to avoid payment under their own liability coverage. By definition, "liability" means it's your responsibility. If the accident wasn't the uber/lyft driver's fault, uber/lyft could state it's not their responsibility and the liability to pay isn't theirs. I didn't work for a company that covered cabs and it's entirely possible who pays for cab company's passengers' injuries can change from state to state regardless of liability.
All of that said, as a customer in an uber/lyft vehicle I think you're likely as well covered for any injuries as you'd be if you were in any other cab.
Please bear in mind, I haven't read any of these policies and I'm just speaking from a point of pretty good knowledge of how things generally work. No guarantees or promises! What I was really writing about in my first comment was that uber/lyft drivers would be out of luck repairing their own vehicles because uber/lyft just cover liability and the driver's regular auto policy won't cover "collision".
I understand that your point in your post was directed at Uber/Lyft drivers and that they might find themselves in a bind with only liability insurance and no collision insurance.
You did a great job of answering my questions though! Too bad you're an "ex" insurance adjuster. I might contact you for a referral when I am ready to get auto insurance.
Thanks for your explanations.
My pleasure! Now let's hope you never need any of that legal knowledge of how injuries and insurance work!
Uber/Lyft drivers are not honest about how they feel driving for these companies. They take a whopping 20% cut right away, after each drive! Not to mention the "safe driver fee". They suck at customer service being almost impossible to get sold of when a problem or questions arise. It's very frustrating! Why should I have to have my own insurance cover when I am obviously driving for a company who takes more than enough money from my check to fund my insurance while I drive for them. It's a little extra cash, yes. But keep in mind, while I drive, my car depreciates, my car maintenance cost shoots up, gas goes up…. If a driver isn't making the longer trips, but 1 or 2 mile trips it's not really worth it.
As I understand it, if you carry commercial insurance (while using the vehicle for business purposes) the vehicle is considered covered and the U/L Insurance defaults to Excess. However, if you have personal insurance and are using the vehicle for business (meaning you are not covered) it defaults to primary, as per the last line.
If necessary in a court this could easily be suggested if it had to go that far. As both companies so happily advertise their coverage, I assure you they wouldn't want to reject the personal insurance carrier as a class action law suit would easily correct their mistake. I have heard that the UberX (larger vehicles) do require a (1M) commercial insurance policy but have not investigated it.
"Excess over any other collectible insurance" Both they and you know that you CAN'T file a claim on your personal policy for a Commercial Activity, so UNLESS you already have commercial insurance … "this coverage will act as primary coverage" … An example is, when I just bought my new car and was going through upgrading my policy on my app, Geico asks, "Is this car being used for a ride-sharing program such as Uber/Lyft" … If you select YES on that, then you now have their hybrid Personal/business policy … so in other words, you're better off NOT getting that policy, so your Uber Liability policy is Primary… unless of course, you want Collision Insurance that doesn't have a $1000.00 deductible, like Uber's does.
Which is why, after driving for Uber for about a month in the summer of 2014 after being laid off of a gig, I stopped. Way too risky from an insurance perspective. Then in May 2015, our vehicle was rear-ended as I sat waiting for a red light to change. The crash seriously injured my wife who was in the back seat. After my wife was loaded into the ambulance and taken to the ER, and after I arranged to have the damage to my vehicle repaired, I shuddered to think of the major insurance hassles I would have had to endure had the crash occurred while ferrying passengers as an Uber driver.
RE #3: Because of the high rate of double dipping driver services – most of us actually have a strong preference of one over the other. So we're more honest and loyal to one than the other, but still use both because of the different pay promotions.
I personally think Lyft is hands down far better, so it changes my view of Uber driving experience.
Just a thing to note. There's no incentive for us to be dishonest at all
Driving part time for both Uber and Lyft, I offer identical service to all passengers. In my world there is no difference except that I change the sign on my windshield. Yes, I do carry commercial insurance driving otherwise would be fraud and I will not lie to my insurance company. If I was incapacitated in an accident it would be found that I was driving commercially by the accident investigators. I probably could find employment that would pay more but being retired I find that making my own schedule and not having a direct "boss" is a big deal.
Jesus, probably just another anti-Uber shill paid by the Taxi Lobbyists.
If you have a car payment or lease of $330/mo AND you're paying $96/mo in maintenance, I think you have a lemon. I don't know anyone who would spend $1152/yr on maintenance for a car that is still new-ish. That's the big take-away here.
Plus, you are actually acquiring an asset if you're making car payments (as Fred pointed out below), even though that asset will depreciate predictably and perhaps even rapidly, depending upon the vehicle and circumstances.
Would you make and publish your version of the comparison?
Whoa, good catch! There's a little funny business to make the math look better isn't there? Most (notice I said most, not all. I'm aware several cars need more, but most) modern cars should be able to go about 5 years with nothing but a couple of oil changes a year, a couple of air filters and a few wiper blades. At 5 years it would probably be ready for brakes, tires and belts and then should be ready to go another 5 years. Including averaging in those higher ticket items at the 5 year mark, we're talking about a couple hundred bucks a year, not $100 a month!
Include a more reasonable $20/mo maintenance cost on a reliable relatively new used car and you're down to only a $30/mo difference between owning and using uber/lyft. That's still using that super short 3.25 mile commute…mine is just over 25 miles. Which, I admit is long, but my house in the burbs is pretty nice.
I also wasn't sure a $330/mo. car payment was fair for this comparison. That's nearly a $20,000 loan with current rates. A $20,000 car is a lot more than basic reliable transportation. If we're comparing using a ride sharing service to owning a car, I don't think we need to be pairing it against a used 3 series BMW. How about a $17,000 car? That'll buy you a nicely equipped, low mileage, 1 year old used accord, camry or sonata. With a $17,000 loan stretched out to 60 months, you're now equal to the uber/lyft estimate. Go a little cheaper and pick up an elantra, civic or corolla that can be had for closer to $14,000 and actually save by buying your own car. Plus, you're right, while cars are rapidly depreciating assets, they're not worth nothing when you're done with them. If you pay off your 5 year loan and sell your 6 year old car you've got another $5,000ish that should be added to the equation.
One final gripe, we only used 50 rides with the rideshare services for this comparison? Work every day for a month is 40 rides. Only 5 more roundtrip rides a month. How are you getting groceries let alone having any fun?
While I'd love ridesharing to take off and become a reasonable option for me, I think I'm better off waiting for the self-driving cars.
Good analysis, Steve. Far better than what was presented in the original post. :-
The reason you don't see many articles about drivers' realities is because the media doesn't care. The public doesn't care. It's all about cheap rides and convenience. Somebody has to pay for that convenience though. Like you, those who write about Uber and Lyft don't want to damage the popularity of these ride-hailing apps. Do you really give a damn about the drivers? If you dig deeper, you will find the real stories of what it's like to be exploited by Uber and Lyft: http://disinfo.com/2015/02/uber-breaking-point/
& to prove your point, zero replies to your post.
People are selfish assholes. Seriously.
OP needs to change his post(in regards to that), because it's bull. No, the drivers are most certainly not satisfied. But it's put up or be out of a job. You are constantly rated by your passengers. You CAN'T be honest and real with them, because it's a huge risk, sadly.
Considering the life expectancy of an Uber/Lyft driver is about 6 months, the satisfaction rate can not be as high as stated. The realities are more like the drivers are lying both to the rider and themselves to perserve their ego and driver rating.
We're definitely seeing a shift away from car-ownership and ownership in general. This was an interesting experiment and although there are a million different assumptions you can make I think the point is, you can't quite replace your car but you will be able to very very soon.
Thanks, Harry—we always appreciate your blog and its insights. I actually agree with you on this; I bet i'll be replacing my car in the not-too-distant future.
I saw a blog a few months ago about young people renting everything. Ownership is on the decline and I'm thinking manufacturers only consistent customers will be B to B transactions.
Great article but have one note to make. Do not expect an uber driver to openly speak negatively about uber to a uber passenger. Trust me, I was an uber driver myself and when I was ever asked about uber I would never speak my mind. You may of course understand the many different reasons why. I'm sure the satisfaction number for uber as a driver would be very different if the question were posed in a different setting, I assure you. Other than that, great article.fist bumps..;)
First they came for the Taxicabs and I did not speak out because I was not a taxi driver.
Then they came for their drivers with robocabs and I did not speak out because I was not their driver.
Then they came for your car and I did not speak out because I didn't have a car.
Then they came to snap an app to my job too and there was no one left to speak out for me.
Solution: Adjust tax brackets for corporations, so the ones with a gargantuan amount sitting on their balance sheets have to pay most of it out towards education (primarily vocational). Uber and the like should continue to make things efficient, and the people whose jobs get replaced should simply be given the means to further their education for where the job demand is shifting. Corporations are not people, let's not forget this.
corporations in the eyes of the us supreme court are ACTUALLY considered people. LOL makes no sense, but its true.
Makes perfect sense.
Corporations are people.
While off topic this is too good to let go by:
Corporations are simply people using resources toward some end. The issue of what to consider corporations (people or independent entities in their own right that can be interacted with as if they are living people with a functioning brain) in the eyes of the law comes up when issues of assigning accountability arise. IF (and it is a super huge if) people took 100% responsibly for their actions AND ALL the outcomes of their actions, these weirdo questions/conversations would not arises. It's fair to say that the idea "Corporation" only came to exist to shield people from responsibility for their actions. Imagine who would want to be an officer in a corporation if any successful lawsuit against the "corporation" could be taken out of the "personal" assets of the corporate officers. Think burnt by too hot coffee = CEO, CFO, CTO, etc. losing their homes, savings, cars, etc.
I drive both Platforms in Austin and if I had picked you up in Lyft, then I would have fist-pumped you. We are suppose to mold into what the platform expects. I guess those Lyft drivers didn't get the message, but I understand, its kinda uncomfortable. Lyft does say it only accepts 10% of applicants. It is an interesting stat that only 40% of Uber dives also drive for Lyft, while 76% of Lyft drivers also drive for Uber. It shows that the mentor requirement is removing 'bad' drivers from Lyft and anyone can drive for Uber, so long as they have a clean background check. You have a very short commute, I wonder if the numbers would have worked out if you had a long 15mile commute. I would expect not, since the rides get expensive as the distance gets longer…
Actually I think it's because of lower uptake of Lyft. I had heard of both Lyft and Uber but I default to Uber in most cities – I'm not really sure why, but I do. I just downloaded the Lyft app today and had never used it. So the fact that a higher proportion of Lyft drivers also drive for Uber could simply be wanting more fares. Or it could be a combination of factors.