Houses for Rent in Jacksonville, FL Now Available with No Credit Check for Vacancy at Peace of Mind Rental Homes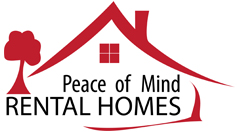 © Peace of Mind Rental Homes
Jacksonville, Florida (PRWEB) December 18, 2012
Instead of personal credit files, a single background check for all applicants planning to live in a property is now the only requirement at Peace of Mind Rental Homes. This company has now eliminated the credit check requirement that most companies use to determine if vacancies can be approved. More information can be found online at http://JWBRentalHomes.com for these homes for rent in Jacksonville, FL.
The housing market has been affected in most U.S. states by the recent recession. Some individuals and families can have difficulty applying for and being approved for a traditional mortgage. Things like bankruptcy, foreclosure and personal credit card debt can complicate the approval of traditional mortgages.
The mortgage-free housing that is now offered is designed to offer homes in safe neighborhoods for a reduced price for new renters.
Florida is one of few states that is supported by a billion dollar a year tourism industry. While some temporary visitors reserve homes for short stays, others can move into populated areas and reduce the number of homes that are available to rent. The JWBRentalHomes.com website offers its properties in more than one Jacksonville area county to provide more options for people that choose to live away from the downtown area.
A new reduction in rental price is designed to help those searching for vacancies. The rent prices have been decreased due to the company ownership more than 100 properties. No negotiations have to be made with owners to raise or lower the monthly price of rent. These property management services are part of what is now offered to those that take up residency in the available houses available to rent.
To go with these new measures, an easy to use search page has been added to the company website. This new page includes updated property photos, approximate monthly rent price and rooms information to make it easier for renters to research. A brand new showings form is offered that guarantees any available property can be viewed in person within 15 minutes to expedite vacancy.
About Peace of Mind Rental Homes
The Peace of Mind Rental Homes company relaunched its website online in 2012. More than 100 properties are owned and controlled by this expert property management company in the North Florida area. The experts that own and control this company help to build communities in the local area and place individuals and families in safe and comfortable properties. Both short and long-term lease options are available through the Peace of Mind Rental Homes company to provide more options for renters. Through reduced rent and new property acquisitions, this company has expanded annually since 2009.
Homes for Rent Available for Tenants with Bad Credit
Usually, individual landlords own no credit check properties. Landlords who own a couple of them basically have very few tenants that it is not worth it to look over their credit records.
Most of the time, big apartment complexes check the credit records of their tenants. With such a big number of renters, they could not afford to accept tenants with bad credit records as this could mean great losses.
Luxurious apartments, more often than not, do credit checks. Rental properties with complete amenities required huge capital that owners would not want to go to waste when tenants do not pay their dues.
Newer condominiums or townhouses, those owned by individual landlords, have high probability of not requiring credit checks. The owner most probably has not had experiences with delinquent tenants yet so they do not see the need to do credit checks.

Bad-credit individuals still have a chance of finding a home for rent. They just have to keep their senses keen and find no credit check properties.



homes for rent in baltimore county no credit check
Please view the "Our homes for sale" tab above to view all of our most current no credit check homes available. We also have homes available via owner finance and lease homes for rent without a credit check. We service the following areas for no credit check homes.
Allen Blue Ridge Buckner Celina Collin Fairview Farmersville Frisco Mckinney Melissa Murphy Nevada Parker Plano Princeton Prosper Wylie and in Denton county
Arlington Azle Bedford Benbrook Colleyville Crowley Euless Forest Hill Fort Worth Grapevine Haltom City Haslet Hurst Keller Kennedale Lake Worth Mansfield North Richland Hills Richland Hills Saginaw Southlake Tarrant Watauga White Settlement
The Colony Lewisville Oak Point and all surrounding Denton county cities
And of course we have no credit check homes available in Dallas county Texas to include Garland Mesquite Dallas Richardson Sachse Rowlett etc and all surrounding DFW counties
We will owner finance your next home without a credit check. You simply need the low down payment and closing costs and your first payment. Inquire within for details. We also will lease or rent with no credit check.
Coming soon we will also allow others that want to sell or lease no credit check homes on our website so you can have a bigger variety of properties to choose from so please check back often for those updates and see all the new listings we will have:)
Choose the car you like and you can be driving in it today!
We offer a large selection of various types of automobiles, including compact, mid-size, full, as well as mini-vans.
Visit our Baltimore location to rent a car for as long or short as you like. We are open Monday - Friday 9am - 6pm, and on Saturdays from 10am - 4pm.
We offer a large selection of various types of automobiles, including compact, mid-size, full, as well as mini-vans.
Our goal is to provide you with an affordable vehicle for rent.
We have 4 locations conveniently located around Maryland.
You may contact us directly by calling 410-636-1871.
We offer a large selection of various types of automobiles, including compact, mid-size, full, as well as mini-vans. You can rent for as long or as short as you would like, and best of all You Can Rent for Cash!
That's right, no credit card or credit check is required for renting our vehicles. Call us today 410-636-1871 and ask for our weekly and monthly rates!
We are open Monday - Friday 9am until 6pm, and on Saturdays from 10am - 4pm.
If you choose to pay with a credit card,
Click here for directions to our lot.
Call us at 410-636-1871 and ask