The Wells Fargo Scandal: Is the Profit Model to Blame?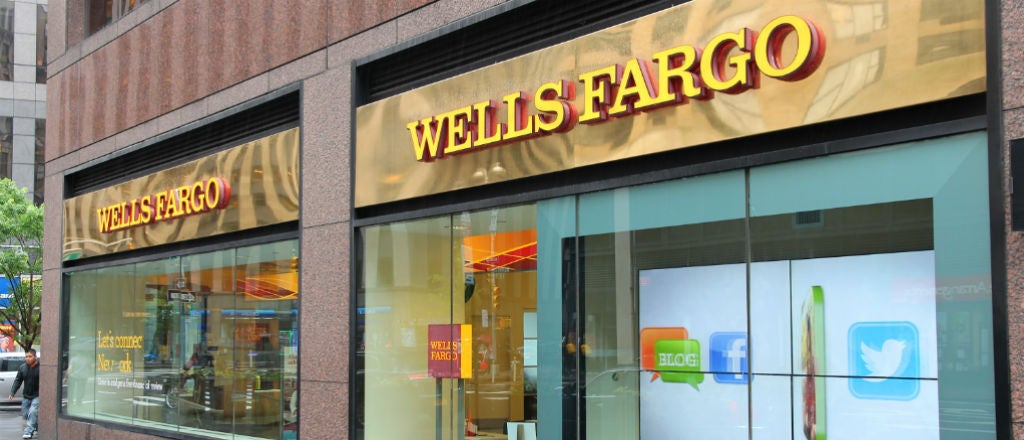 San Francisco-based Wells Fargo, one of the largest providers of financial services in the U.S., shook the trust of its customers last September 8 with revelations that could impact institutions across the industry. The company said that its subsidiary Wells Fargo Bank had agreed to $185 million in settlements with regulators over admissions that since 2011, employees of the bank had created and operated fictitious customer accounts without the parent firm's knowledge. That practice allowed employees to meet sales targets and earn bonuses. The New York Times said regulators estimate about two million such accounts — 1.5 million bank accounts and 565,000 credit-card applications.
The industry watchdog, the Consumer Finance Protection Bureau (CFPB), said in a blog post that it will collect $100 million from Wells Fargo as a settlement, while another $85 million will go to the Comptroller of the Currency and the Los Angeles City Attorney. Wells Fargo will commit another $5 million for "customer remediation."
Wells Fargo has said it has responded swiftly to the crisis. "At Wells Fargo, when we make mistakes, we are open about it, we take responsibility, and we take action," said the bank in a statement last Thursday after the settlement was announced. Among other measures, the company has refunded customers $2.6 million in fees it had wrongly levied, and fired at least 5,300 employees who were involved in those questionable practices.
Wharton professor of legal studies and business ethics Peter Conti-Brown traces the scandal at Wells Fargo to the practice of cross-selling in the financial services industry. In that model, banks try to enlist customers to buy more and more products from them, thereby saving on servicing and other costs, which add to profits. Michigan State University professor of economics and international relations Lisa Cook worries that such a profit model is common across the industry and that other banks, too, may be guilty of similar practices. Going forward, Brown suggests further action based on the regulators' findings, while Cook expects many Wells Fargo customers to switch loyalties to credit unions or other banks they feel more secure with.
"It's not just Wells Fargo. Fees are a critical part of the profit model for banks in the U.S." –Lisa Cook
Conti-Brown and Cook discussed the fallout of the Wells Fargo scandal on the [email protected] show on Wharton Business Radio on SiriusXM channel 111. (Listen to the podcast at the top of this page.)
Here are five key takeaways from their discussion:
More Banks May Be Involved: "It's not just Wells Fargo," says Cook. "Fees are a critical part of the profit model for banks in the U.S." Conti-Brown agrees, and says the practice of cross-selling brings in the fee income that banks badly want. "Cross-selling is one of the reasons Wells Fargo is said to be so successful," he says of the bank, which along with its parent of the same name, controls some $1.9 trillion in assets. "The [bank's] incentive structure is flawed," he says, explaining that deviant practices could occur if top management ties employee rewards to signing up existing customers to more products and services.
Tracing the Trail Higher Up: "Who else is responsible for this at a higher level?" asks Conti-Brown. He also notes that the number of sacked employees — 5,300 — accounts for less than 2% of the bank's total employee strength of 268,000. "The story has just begun. How extensive is it?" Adds Cook: "This has happened at lower levels of Wells Fargo. What about firing somebody senior?"
Strong Corrective Action Is Needed: "The CFPB needs to follow the trail doggedly," says Cook. "It took five years to settle this [latest] claim." She calls for better monitoring at not just Wells Fargo, but also at banks across the industry. She notes that the CFPB is worried that "customers are in inertia" and tend not to notice small fees added to their accounts. "Meanwhile, banks have made a lot of money — so it is a big problem." For now, the Senate Banking Committee has scheduled a hearing on September 20 and summoned Wells Fargo CEO John Stumpf to testify. On Monday, a group of Senate Democrats including Elizabeth Warren of Massachusetts also signed a letter urging strong action on Wells Fargo.
"As a bank customer … my reaction was one of horror." –Peter Conti-Brown
A Loss of Trust: "As a bank customer … my reaction was one of horror," says Conti-Brown of how he felt when he heard about the Wells Fargo findings. "I never want to think about whether I have to trust this bank. I never want to go hunting for weird charges [on bank statements]."
Cook notes that Wells Fargo has attracted fines for other violations in previous years. "This seems de rigueur for Wells Fargo," she says. Wells Fargo ranks fourth among global banks in the amount of fines paid ($10 billion) over the past eight years, according to a report in USA Today.
Which Safe Haven Next? Cook predicts that many Wells Fargo customers may now take their business to other banks or credit unions. "People are paying attention," says Cook, who recalls a movement during the 2008 financial crisis to move money from large banks to credit unions and smaller banks. "There is a movement now among certain African Americans to move their accounts to credit unions [and] to black-owned banks." However, if credit unions happen to have a profit model similar to that of the large banks, "I would be skeptical about credit unions as well," she adds.
"Moving your money to another place is a rational and reasonable thing," says Conti-Brown. If that occurs on a large-enough scale, "that will be devastating to Wells Fargo's business," he notes. Another alternative for bank customers is to use "pure online banking," he says. Today's millennial generation prefers online banking, while the previous generation sees relationship banking as important, he adds.
Purchase a Newspaper + Premium Digital subscription for
Free delivery to your home or office, Monday to Saturday
FT Weekend - a stimulating blend of news and lifestyle
Unlimited access to all content
Instant Insights column for comment and analysis as news unfolds
FT Confidential Research - in-depth China and Southeast Asia analysis
ePaper - the digital replica of the printed newspaper
Full access to LEX - our agenda setting daily commentary
Exclusive emails, including a weekly email from our Editor, Lionel Barber
Full access to EM Squared- news and analysis service on emerging markets
Purchase a Standard Digital subscription for Limited Time Offer
Wells Fargo scandal is just the beginning… here's what else they're hiding–
Down here at the farm, one of the most important things we do each year for our fruit trees is the winter pruning.
This happens annually during Chile's winter period from late June through early September when the trees have put themselves into hibernation.
(The trees are starting to wake up and produce flowers as you can see in this video, and we finished the last of the pruning over the weekend.)
Pruning trees is a little like you might imagine carving up a miniature Japanese bonsai; we literally cut entire branches off to sculpt and shape each tree in a way that maximizes incoming sunlight and fruit production.
It's counterintuitive, but pruning actually aids a plant's long-term growth.
When left un-pruned, trees will become massive beasts with unwieldy, complex networks of branches that hardly produce any fruit at all and succumb to disease.
Our species works the same way.
In order to maximize our own potential, we must constantly assess what's working and reduce complexity by pruning what is wasteful and unnecessary.
Entrepreneurs, in our efforts to expand, often launch new products, services, or subsidiaries that produce little results yet drain resources from core operations.
Investors frequently maintain positions in poorly managed companies hoping the stock will rise again, instead of redeploying that capital to more productive use.
And we all have people or mundane tasks in our daily routines that suck time and energy.
Pruning is a good principle that applies to business, investing, and even personal lives; we maximize our own potential when we reduce complexity.
Governments could easily do the same.
When they expand unchecked and unpruned, governments quickly become overly complicated bureaucracies that squander taxpayer resources.
And, last week, Wells Fargo proved once again that this principle applies to banks.
On Thursday, Wells Fargo admitted to secretly creating millions of bank and credit card accounts over the past 5 years without their customers' knowledge or consent.
They would typically create, say, a new savings account for a customer, then transfer funds from his/her existing checking account into the new bogus savings account without ever once asking permission.
This is a pretty horrendous practice that tells you everything you need to know about banking.
Think about it: you hand over your hard-earned savings to these people but have absolutely zero idea what they do with the money.
Banking is a black box. There is very little transparency, especially with extremely large banks.
Wells Fargo's annual report, for example, shows roughly $300 billion in "commercial and industrial loans".
That's it. That's all the detail we get. (It's not just Wells Fargo, by the way. Every mega-bank maintains the same lack of transparency.)
We have no idea if they took depositor's funds and floated a billion dollar loan to a failing business that's about to go under.
Or if they have been making no-money-down loans to people with terrible credit.
No one knows anything about the inner workings of such an enormous bank… until it all hits the fan like it did in 2008.
And how could anyone know? When something becomes that big, that complex, with hundreds of thousands of employees and thousands of branches, it's impossible to keep track of it all.
The latest banking scandal at Wells Fargo proves this point handily.
The people at the top clearly don't have the foggiest idea of what's going on.
And if they don't know that thousands of their employees are opening up millions of phony customer accounts, how can they really be sure that your money is safe, and not being dumped into a new class of toxic investments?
Even worse, presuming the bank's senior executives DID know what was going on, it means they were complicit in deceiving their customers.
Either way, it's a shining example of how much deceit and incompetence there is inside the banking system.
We're expected to simply hand over our funds to a black box that says, "Trust me, I'll take good care of your money."
Yet they never seem to miss an opportunity to prove that they are untrustworthy and make pitiful decisions with our savings.
Don't allow yourself to be misled: there's a lot more risk in the system than they let on– primarily the risk that the people holding on to your money cannot be trusted.
You can easily mitigate this banking system risk: go take some money out of your account and hold some physical cash.
There's very little downside in doing this. After all, you're only giving up 0.01% interest in exchange for reducing a lot of counterparty risk to your savings.