How Long Will Tax Refunds Take? Check Your Refund Status, Find Out How Much You're Getting Back With These Free Online Tools
When can you file your taxes online, how much money will you get back, and how long does the IRS take to issue tax refunds? If you are expecting a refund this year, you could have it in your bank account in as little as 21 days after your return is accepted by the Internal Revenue Service.
Here's how to figure out the amount of your refund as well as information on e-filing and checking the status of your return.
The IRS will start accepting returns on January 19. Before you file, you can get an estimate of your tax refund by using the free refund calculator provided by Turbo Tax. You don't have to commit to using the service — the calculator is free and easy to use. Just have your filing status and earnings information ready. If you don't have your W-2 or 1099 forms yet, you can estimate your income to get a rough idea of how much your refund will be.
Once you file online, the IRS will notify you within 24 hours if your return was accepted. To find out when the refund will be sent, use the "Where's My Refund" online tool or the free IRS mobile app – IRS2Go. Of note, if you file your taxes by mail, it will take approximately four weeks to get your refund status.
Updates to the "Where's My Refund" tool are made once every 24-hours. This year, the IRS expects that most refunds will be issued within 21 days. Using direct deposit is the fastest way to get your money, with paper checks may take between six and eight weeks.
If you don't have a bank account, there are a variety of prepaid debit cards that accept tax refund deposits including NetSpend, GreenDot Bank, American Express Serve, and GoBank. Check the fine print when using these cards — there are often monthly fees associated with prepaid cards as well as fees for withdrawing cash.
How Long Does it Take to Get Tax Refunds From Electronic Filing?
Electronically filing your tax return is the fastest way to get your refund.
Electronic filing of your tax return is the fastest way to obtain a refund, both from the Internal Revenue Service and your state revenue department. The IRS states that nine out of 10 taxpayers will receive their refund in 21 days or less of their return being accepted.
Under IRS regulations, any tax professional that prepares more than 10 personal income tax returns per year for a fee must electronically file them. In addition, all tax software providers must allow for electronic filing. Electronic filing for tax returns typically opens in late January of each year, although late action by Congress may require the IRS to delay the opening of e-file servers to give the agency time to make computer system changes as required by updated tax laws.
The IRS publishes a refund cycle chart each year. This chart is primarily produced as a reference for tax professionals, but is freely available on the IRS website. The chart shows when refunds are typically processed for returns accepted on certain dates. Note that the IRS must accept the return in order to issue your refund in a timely manner. The IRS heavily advises against planning to receive your refund by a particular date for purposes of making major purchases or meeting financial obligations.
A number of factors can delay the processing of your tax return and result in a delay in receiving your refund. Always double-check your tax return to ensure it is thorough and free of errors. If you are using tax software to prepare your own tax return, take advantage of the error check feature of your software and apply all software updates to make sure you have the latest version of all forms. Before filing, double-check all Social Security numbers entered on the return and your address. Lastly, double-check your bank account and routing number if requesting direct deposit. These steps help ensure your return is accurate and won't be rejected by the IRS computer systems.
Some tax professionals and software products may offer you additional options for receiving your refund. You may be able to obtain a pre-paid Visa card or other type of cash card. You may also be able to pay your tax preparation fees this way, often called a refund transfer. These options incur additional fees and do not result in obtaining your refund any faster. Some tax stores also offer a refund anticipation loan, which lends you a portion of your refund, usually up to $1,000. These loans bear exorbitant interest rates, often in excess of 300 percent annual percentage rate, and require significant fees. The remainder of your refund does not come any faster from using a refund anticipation loan and may actually take longer because it must come through the lender.
If you have not received your refund by the expected date, or as soon as 24 hours after the agency has received your electronic return, you can check on its status through the IRS' "Where's My Refund" tool (see Resources). You will need your Social Security number, your filing status and the exact amount of your refund.
Where's My Tax Refund? How to Check Your Refund Status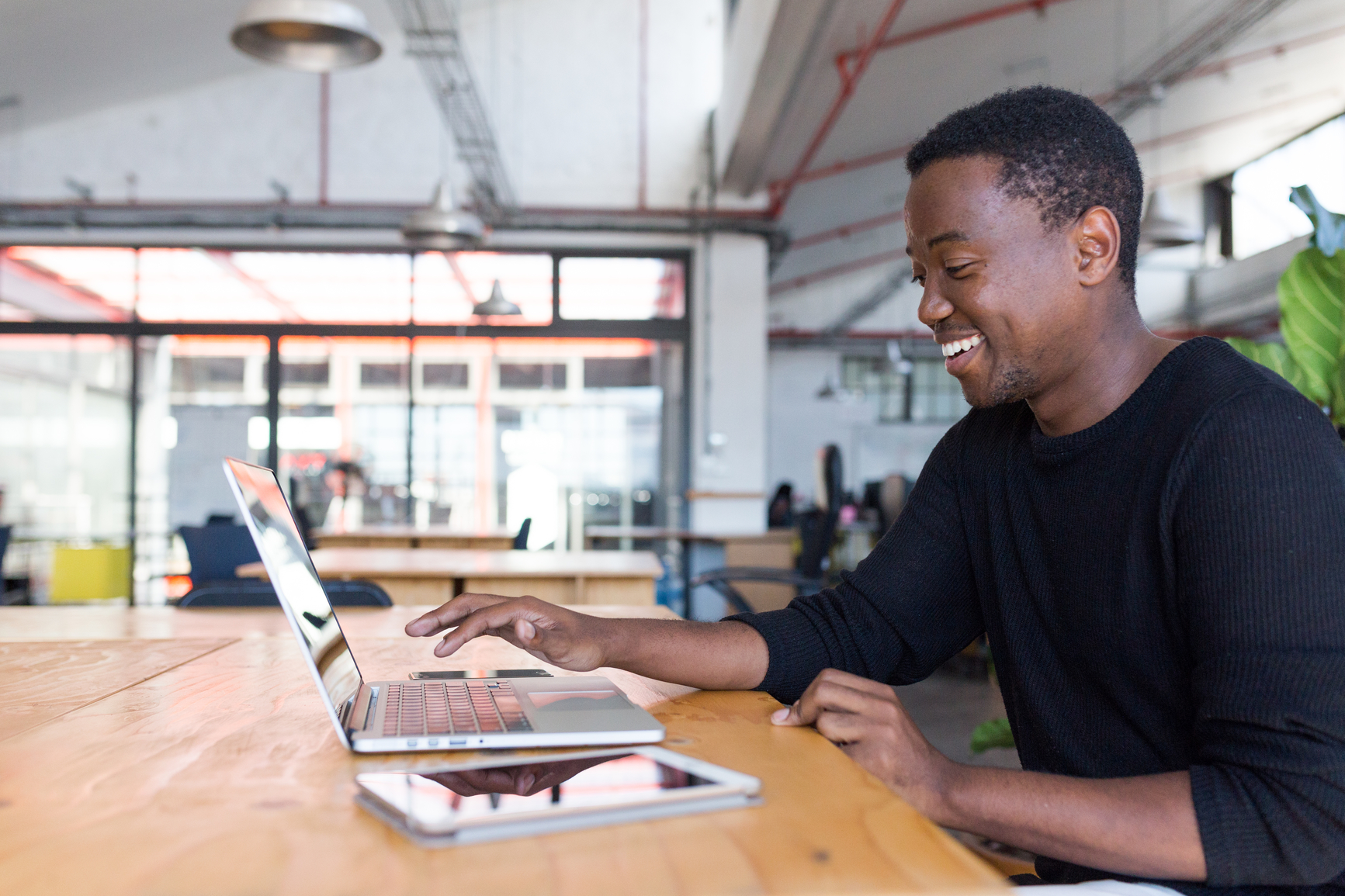 With refund season well underway and the average tax refund being close to $2,800 last tax season, we are hearing the common tax season question: "Where's My Refund?"
We know that you work hard for your money and often a tax refund may be the biggest check you get all year, so we're here to let you know what happens after you hit the e-file button and how to check the status of your tax refund.
Here is a breakdown of IRS processing times, how your tax return will progress through 3 stages with the IRS ("Return Received", "Return Approved", and "Refund Sent" once you e-file), and where you can go to check your refund status.
E-filed tax returns with direct deposit – E-file with direct deposit is the fastest way to get your federal tax refund. The IRS states that 9 out of 10 e-filed tax returns with direct deposit will be processed within 21 days of IRS e-file acceptance.
Mailed paper returns – Refund processing time is 6 to 8 weeks from the date the IRS receives your tax return.
Start checking status 24 – 48 hours after e-file – Once you have e-filed your tax return, you can check status using IRS Where's My Refund? You will not be able to start checking the status of your tax refund for 4 weeks if you mail a paper tax return.
Return Received Notice within 24 – 48 hours after e-file – The IRS Where's My Refund tool will show "Return Received" status once they begin processing your tax return. You will not see a refund date until the IRS finishes processing your tax return and approves your tax refund.
Status change from "Return Received" to "Refund Approved" – Once the IRS finishes processing your tax return and confirms your tax refund is approved, your status will change from "Return Received" to "Refund Approved". Sometimes the change in status can take a few days, but it could take longer and a date will not be provided in Where's My Refund? until your tax return is processed and your tax refund is approved.
Where's My Refund? tool shows refund date – The IRS will provide a personalized refund date once your status moves to "Refund Approved". The IRS issues 9 out of 10 refunds within 21 days of acceptance if you e-file with direct deposit.
Where's My Refund? shows "Refund Sent" – If the status in Where's My Refund? shows "Refund Sent", the IRS has sent your tax refund to your financial institution for direct deposit. It can take 1 to 5 days for your financial institution to deposit funds into your account. If you requested that your tax refund be mailed, it could take several weeks for your check to arrive.
Here are more answers to your common tax refund questions:
Will I see a date right away when I check status in "Where's My Refund"?
Where's My Refund tool will not give you a date until your tax return is received, processed, and your tax refund is approved by the IRS.
It's been longer than 21 days since the IRS has received my tax return and I have not received my tax refund. What's happening?
Some tax returns take longer than others to process depending on your tax situation. Some of the reasons it may take longer are incomplete information, an error, or the IRS needs to review it further.
The Protecting Americans from Tax Hikes (PATH) Act, signed into law in December 2015, requires the IRS to hold tax refunds that include Earned Income Tax Credit (EITC) and Additional Child Tax Credit (ACTC) until February 15, 2017 regardless of what method you used to file your taxes. The IRS began accepting and processing tax returns when they opened for the season on January 23, 2017. Tax refunds for those who claim Earned Income Tax Credit or Additional Child Tax Credit will begin to be issued on February 15, 2017, so there's no need to wait! The sooner you e-file your return, the sooner you'll get your tax refund. According to the IRS, taxpayers who claim the EITC or ACTC will likely see refunds the week of February 27.
I requested my money be automatically deposited into my bank account, but I was mailed a check. What happened?
The IRS is limiting the number of direct deposits that go into a single bank account or prepaid debit card to three tax refunds per year. Your limit may have been exceeded.
Haven't filed your taxes yet? Get that much closer to your tax refund and file today. You may even be able to e-file your federal and state tax returns for absolutely nothing and have your federal tax refund in your pocket within 21 days.

This content is not provided or commissioned by the bank advertiser. Opinions expressed here are author's alone, not those of the bank advertiser, and have not been reviewed, approved or otherwise endorsed by the bank advertiser. This site may be compensated through the bank advertiser Affiliate Program.
When Will I Get My Tax Refund? 2016 Tax Year Refund Schedule
Posted by Ryan Guina on January 18, 2017 | Taxes
I f you file your taxes with the IRS EFile, or with an tax software program that files your taxes online for you, then you are in luck – you will generally receive your tax refund much more quickly than if you file your taxes by mail. The reason is that electronic tax returns are easier for the IRS to process, making it faster for them to clear the books on your tax return and send you a refund—via either an ACH transaction or by check.
ACH transactions (bank to bank electronic transfers) are much faster and safer than receiving a paper check. So if you want to receive your refund faster, electronic is the way to go! While you are waiting on your tax return, here is a great way to make a fast $250 free money just for opening up a Chase Bank Checking account and savings as a new customer!
When Can I File My Taxes – And When is My Tax Return Due?
What is the first day you can file your 2016 taxes? January 23, 2017 is the first day you can officially file your 2016 taxes. That said, you can always complete your return as soon as you have your paperwork ready. Many software programs will allow you to submit your return through their system and they will automatically file the return for you on the day the IRS begins accepting returns. This will get your return in the queue faster, and hopefully get your refund processed more quickly.
When is My Tax Return Due? Tax returns are normally due on April 15 each year, unless the 15th falls on a weekend or holiday. If that is the case, the tax return is due on the following business day. Taxes are actually due on April 18, 2017 because April 15th is Emancipation Day, an observed holiday in Washington, DC.
What happens if you don't file your taxes on time? Don't do it! Instead, try to file a tax extension. Filing a tax extension is free, and you can do it at any time. Just be aware that you need to pay any money due by the tax deadline, or you may owe penalties or fees. So get an estimated tax payment in the mail if you need to, then figure out your books. The deadline to file your tax return if you filed an extension is October 15th.
How long does it take to process a tax return? How long it takes to process are turn depends on many factors, including whether you efile or file a paper return. As you might have guessed, e-filing results in a much quicker turnaround time. Paper returns have to be manually entered into the system, and can remain in the queue for several days (or longer) before they can be processed. Of course, the complexity of your return also affects how long it takes to process your return.
How long does it take to get your tax refund? The IRS has a goal of getting tax refunds to tax payers within 21 days. They reach this goal about 90% of the time. In fact, most people receive their refunds in about 10-14 days. In previous years, the IRS created a schedule for when they will send out federal tax refunds via direct deposit or by check. The general rule of thumb is that direct deposits will be sent out a few days before paper checks are sent out (the delay for a paper check can actually take up to one week, depending on how many refunds the IRS has to process).
Are there any known tax refund delays? Yes. A law requires the IRS to withhold tax refunds when the taxpayer claims either the Earned Income Tax Credits and Additional Child Tax credit. Refunds must be withheld until Feb. 15, 2017. Tax refunds that claim these credits after that date are processed as they come in. The IRS has also created new anti-fraud measures to combat tax refund theft. So some returns may be delayed for additional review.
When will my refund be in my bank account? Direct deposits are faster than paper checks. However, keep in mind it may take a few days for your financial institution to make your deposit available to you. Some banks make direct deposits available the day they hit, while other banks may hold the funds for a couple business days. Check with your bank for more information. Paper checks also have a delay for fund availability: it may take several days for the check to arrive in the mail, then another few days after you deposit the check before the funds are available (many banks place a hold on checks).
IRS E-File Schedule for Tax Refunds via Check or Direct Deposits
As alluded to above, the IRS previously released an annual schedule to help tax payers better plan around tax season so tax-filers will know when they can expect to receive their refund check. They stopped this practice in 2013 (2012 ax year) after there were delays in the refund process due to new anti-fraud measures.
The table below shows an approximation of when your federal tax refund should be direct deposited into your bank account, or the date your check will be mailed. This table is based on previous tax return charts. Remember, this is only an estimation, and not a guarantee.
How to use this tax refund chart: This schedule only applies to tax returns filed electronically. The left column represents the date your tax refund was accepted by the IRS. This chart does not apply to tax refunds filed by mail because it takes the IRS much longer to manually process returns. There is no tax refund schedule for paper returns because it is difficult to know when the IRS will physically process your return.
Filing Tax Returns Early: The first official day to file taxes is January 23, 2017, according to the IRS. However, some people have reported they were able to submit their tax return around January 15, 2016, as part of IRS HUB Testing. HUB Testing is a controlled launch of the tax return process so the IRS can test the submission process and troubleshoot any errors before making the general launch for all tax payers. While there are benefits to submitting early, only a limited number of tax preparation companies are able to process these early returns, and only in limited numbers. Expect your tax return to be processed on the first day of tax return filing unless your tax professional or software company has informed you your return will be included in this program.