2 * $100 AMEX Prepaid Gift Card – NO FEE + FREE SHIPPING
Amex seems to like Hinduism and wants to celebrate with its many Indian employees by offering their Gift Card without any fee and free shipping. This is a good deal because you can get 1.4% cash back by going through Big Crumbs shopping portal and you get points for credit card spending. This works nicely for minimum spending requirement as well if you need to do that. The only setback is that you can't use Citi Credit Card since they will likely treat Amex gift card buying as cash advance transaction with a lot of fees.
Here are the steps:
1. Create a BigCrumbs account (This is my referral link, thank you).
2. Then search for American Express Gift Card in Big Crumbs – Choose either offers below and click "Shop Now"
$10 Statement Credit with $50 Mall Gift Card Purchase
American Express is offering $10 Statement Credit with $50 Mall Gift Card Purchase via Facebook Link/Like/Love. There are four sets of codes and you can enroll for all of them.
Simon malls
Macerich Shopping Centers
Premium Outlets
Preit Malls
For a compiled list of all the shopping malls within each chain, check out this site, you can filter by state and by city.
Foursquare $5 off $10 purchase and $50 off $250 at Travelocity
This is another example of how my American Express Credit Card has saved me money in the long run
Deal 1: Amex partners with Foursquare (a smart phone App) to offer $5 off $10 purchase at Small Business
If you never get this kind of deals, Click on here and sync your American Express Credit Card. you can sync with
For the Foursquare deal, Open the App – hit the "Explore" tab at the bottom – click on the button that defaults to "Top Picks" – change to "Specials." The special offers near you will pop up.
Go to the store – Load the deal to your card first – Purchase the product/service with your Amex card – You should get email confirmation right away.
Deal 2: Amex partners with Twitter to offer $50 statement credit when you spend $250 or more 1 time at Travelocity.com
If you never get this kind of deals, Click on here and sync your American Express Credit Card with Twitter
You should also go through Ultimate Rewards online shopping mall to earn 2 points/$ by booking on Travelocity.com and pay with your American Express Credit Card. In total, you should get 2.14 Ultimate points (7% bonus) on all of the travel expenses + $50 off $250. If you value Ultimate Reward points at 2 cent each, then it is a 4.28 cent cash back/$. For example, if you book a $250 flight ticket, Ultimate rewards shopping mall [chase.com] will give you 535 Ultimate Points and $50 off with your Amex.
Amex offers $5 off $25 at Shell & $10 off $20 purchase at Movietickets.com
American Express Credit Card has saved me at least $200 for using their social media offers. Today they have these great deals
Spend $25 or more, get $5 back at Shell
$10 off $20 purchase at Movietickets.com
Spend $75 or more, get $25 back at Ticket Master
All of these offers are valid through 7/31/2012. Limit one per card. Statement credits are generally issued within 3-5 business days after your qualifying purchase, but may take up to 2 billing periods to post to your account
Wonder why banks like to offer credit card. Credit card issuers charge interest on balance, annual fees and other miscellaneous fees. They also make money from merchants who accept credit card. In the United States, the fee averages approximately 2% of transaction value. Credit card issuers certainly can make at least 2% per transaction, therefore they want to give you back some money to encourage their credit card usage. Banks like Discover offer "Cash Back" from 1% to 5% and lure people to believe that cash carries the most value. However it is not true
Points and miles have the best value if you use it wisely.
How to Use Amex Membership Rewards Points to Fly to Hawaii
Hi Travel Junkies,
Last month I promised to help put Hawaii back on the map for you (from a points/miles perspective) and provided an overview of how you can use Chase Ultimate Rewards points to get there .
Today I want to continue with my quest by introducing you to another very popular rewards program, American Express Membership Rewards.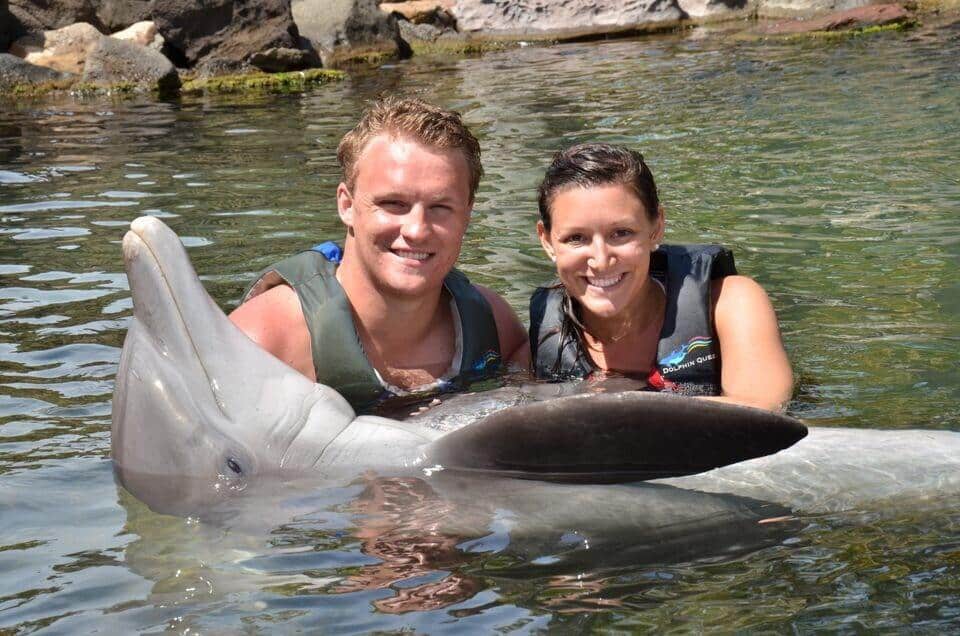 Less money spent on flights = more money available to swim with dolphins
Like Chase Ultimate Rewards, Amex Membership Rewards points are incredibly valuable because of their flexibility to transfer to a number of different travel partners in multiple airline alliances.
Yes, they can also be redeemed for things like shopping and gift cards but we are not going to cover that in today's overview. The value of these redemptions is mediocre at best.

Amex Membership Rewards can be earned with a TON of different credit cards but today I want to focus on the most popular ones. The Platinum Card, Premier Rewards Gold Card, and Amex EveryDay Preferred.
The Platinum Card – The Platinum Card by American Express comes with 40,000 bonus points after you spend $3,000 in your first 3 months. The card has a $450 annual fee that is not waived for the first year.
Platinum comes with a variety of other travel perks, including lounge access, a $200 airline fee credit, and a credit for Global Entry or TSA PreCheck application fees.
Premier Rewards Gold Card – The American Express Premier Rewards Gold Card ("PRG") is currently offering a signup bonus of 25,000 points after you spend $2,000 in your first 3 months. You also earn 3x points on airfare, 2x at gas stations and supermarkets, and 1x on all other purchases.
PRG has an annual fee of $195 that is waived for the first year.
There is also a business version of this card that has a signup bonus of 50,000 points after spending $5,000 in your first 3 months.
Keep an eye out for targeted offers in the mail for both of these cards. It's not uncommon to see signup bonus offers of 50,000+ Membership Rewards Points.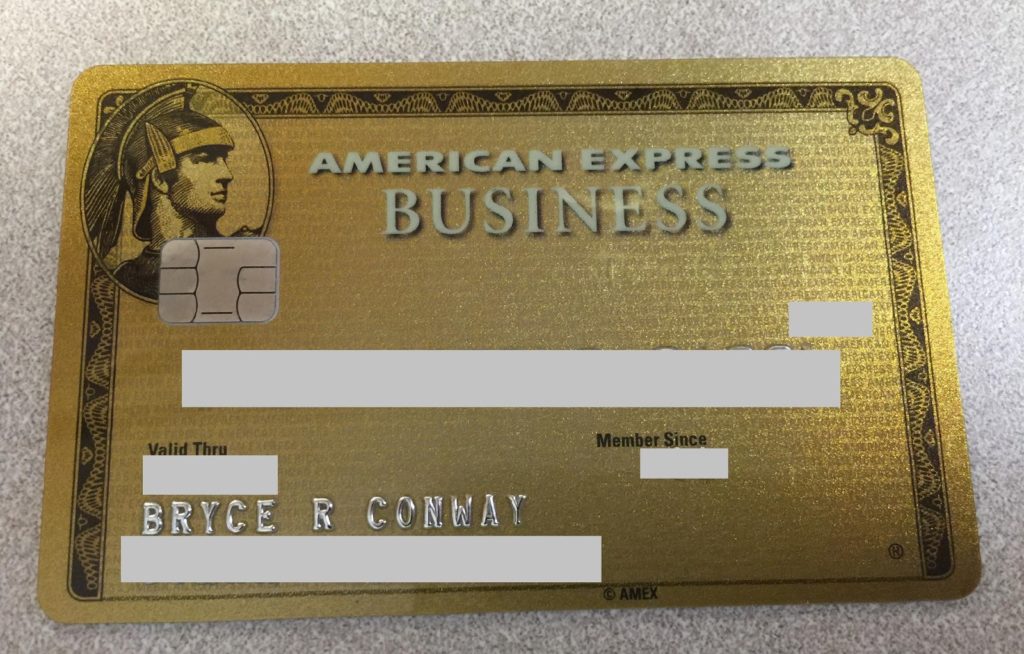 I was targeted with an 85,000 bonus point offer. No-brainer.
Amex EveryDay Preferred – The Amex EveryDay Preferred card is currently offering a bonus of 15,000 points after you spend $1,000 in your first 3 months. It earns 3x points at US Supermarkets (up to $6,000 in purchases per year) and you get 50% extra points when you make 30 purchases in a billing period (less returns and credits).
Amex EveryDay Preferred has a $95 annual fee, not waived first year.
There is also a no-fee version of this card called the Amex EveryDay card that has a bonus of 10,000 points after $1,000 spend in your first three months.
American Express Membership Rewards can be redeemed to book travel through Membership Rewards (
1 cent per point), receive cash back (0.6 cents per point, don't do this), or transferred to more than a dozen airline and hotel partners.
Amex Membership Rewards Airline Transfer Partners
Like before, I am going to focus solely on the transfer options.
Best Amex Membership Rewards Redemptions for Hawaii
You can transfer Amex Membership Rewards Points 1:1 to FlyingBlue, which is the frequent flyer mile program of Air France.
Delta is the US-based partner airline (SkyTeam Alliance) and you can search their flights directly from the Flying Blue site.
Flights to/from Hawaii cost only 15,000 miles each way (30,000 round-trip), which is an incredible deal. This is definitely your best option for Membership Rewards points to Hawaii.
Availability is spotty but if you book far enough in advance you should be able to find something that works.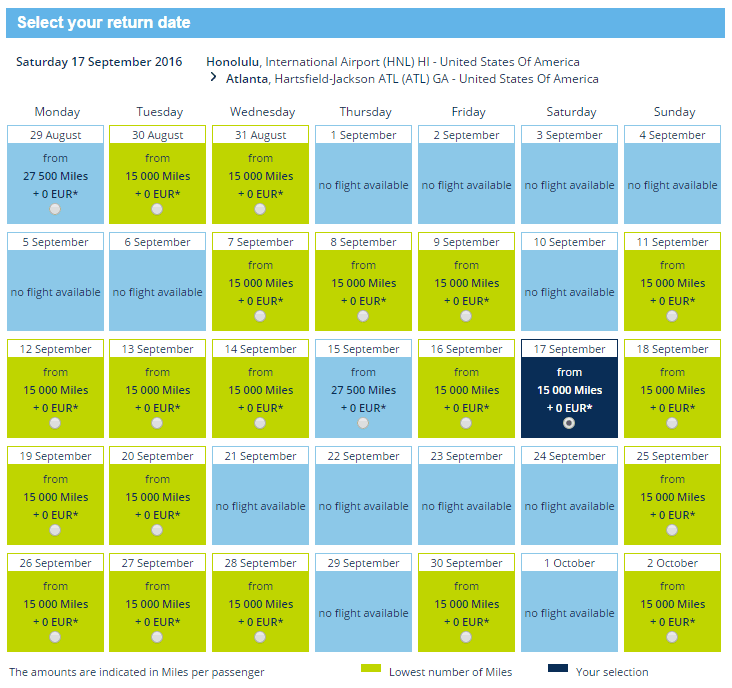 2) Transfer to Singapore Airlines KrisFlyer to Book on United Airlines:
You can transfer Amex Membership Rewards points 1:1 to Singapore Airlines Krisflyer Program and use them to book United Saver Award tickets to Hawaii for just 35,000 miles round-trip.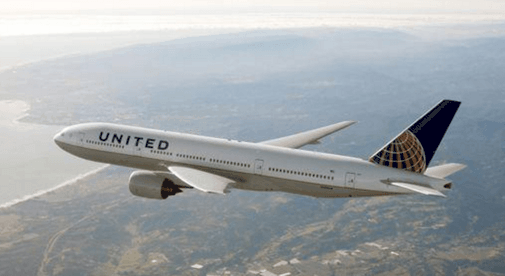 Use Singapore Airlines KrisFlyer Miles to book United flights to Hawaii
Singapore Krisflier miles can be used to book any United Airlines Saver award seats other than those that are specifically being specifically set aside for United Elite Members.
(Note that transfers to Singapore Airlines can take more than 24 hours to complete, so there is a risk that the award availability disappears during that time)
Once the transfer is complete you'll need to call Singapore Airlines to complete the booking. Have the specific flight numbers ready to read to the booking agent.
Like Chase Ultimate Rewards, Amex Membership Rewards can be transferred 1:1 to Hawaiian Airlines.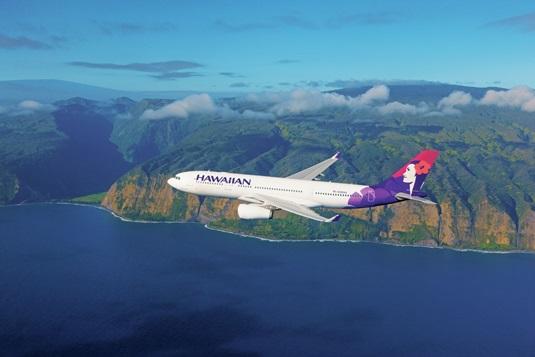 Amex Membership Rewards can be transferred 1:1 to Hawaiian Airlines
You can book a Coach SuperSaver ticket between Hawaii and North America for just 20,000 Hawaiian miles each way, which is a fantastic use of your Membership Rewards Points.
Hawaiian flies to all the major airports in Hawaii and availability tends to be good right up to the last minute.
You can also book flights between the islands of Hawaii for 7,500 Hawaiian Airlines Miles for a Coach SuperSaver ticket.
Booking is easy, simply go to Hawaiian Airlines' website and run a standard award search. Then transfer your miles from Amex to Hawaiian and complete the booking.
Another option to fly to Hawaii would be to transfer your Membership Rewards points to Virgin America.
Note however that the transfer rate is 2 Amex Membership Rewards Points to 1 Virgin America Elevate Point. Not great.
Virgin America also operates a revenue-based frequent flyer program, which means the cost in miles is based on the flight cost in dollars.
So this could be a decent option for cheap Virgin America flights from the West Coast but not so much for longer-distance flights.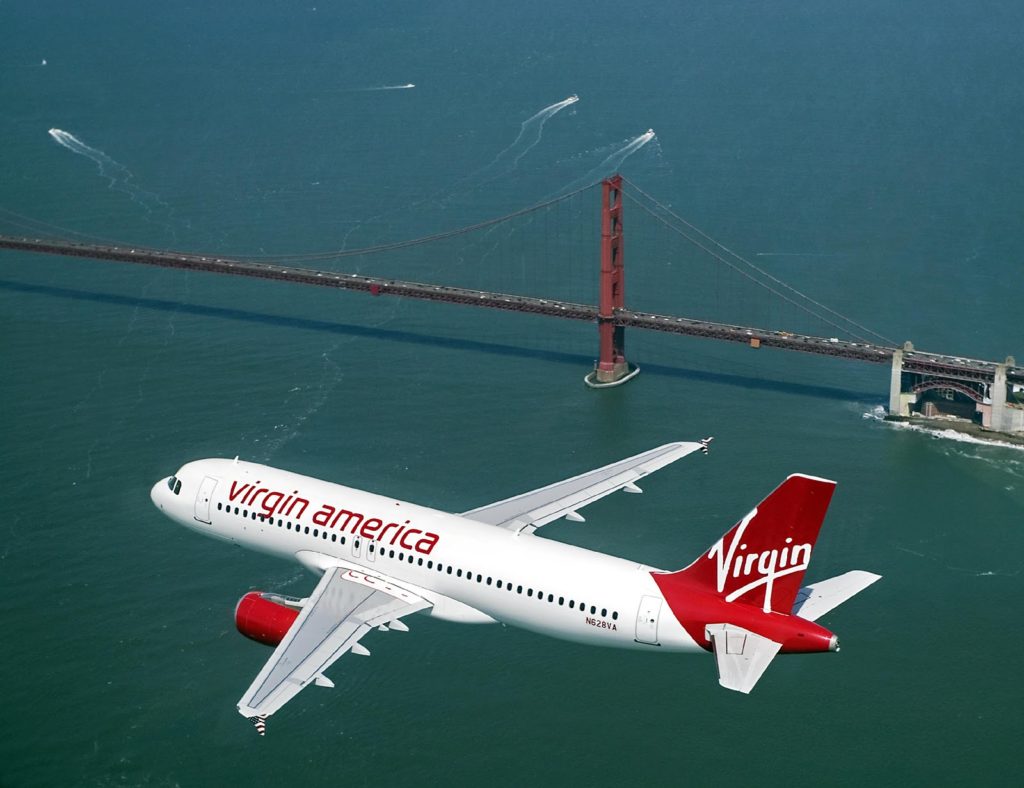 You might even consider using miles from another airline such as Southwest to reposition yourself for one of these West Coast to Hawaii flights.
Also, keep an eye out for transfer bonuses from Amex Membership Rewards to Virgin America Elevate.
5) Transfer to British Airways to Book Flights on OneWorld Partners
You can transfer your Amex Membership Rewards points 1:1 to British Airways Avios and use them to book travel on American Airlines, Alaska Airlines, and other OneWorld Partners.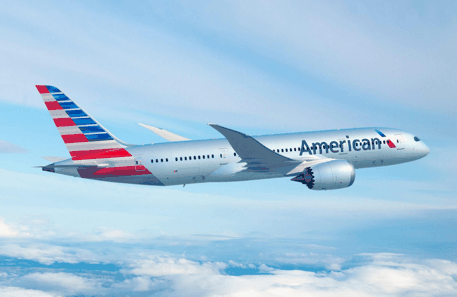 You can use British Airways Avios to book AA flights to Hawaii
British Airways uses a distanced-based award chart so this is really only practical for anyone flying from West Coast cities.
Flights should be
12,500 Avios each way, depending on where you are flying from, and availability has to be found on AA.com (for OneWorld availability) and AlaskaAir.com (Alaska Airlines availability).
You'll have to call British Airways to complete the booking. Don't forget to ask them to waive the phone booking fee because the flights could not be booked online.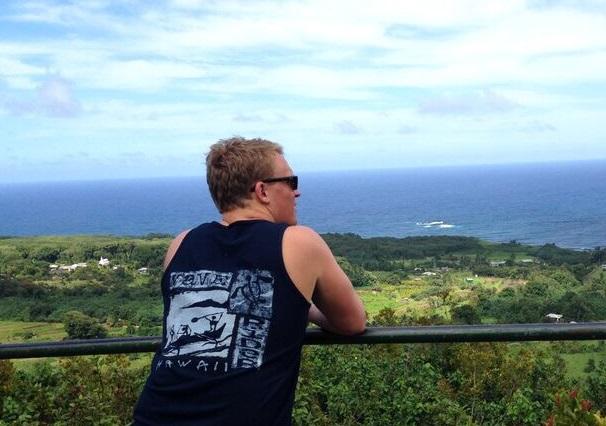 Debating which Amex MR transfer partner I should use for my next trip
And there you have it! A complete overview of how to use your Amex Membership Rewards Points to fly to Hawaii.
As always, feel free to email me with questions.
Partner Update - American Express Membership Rewards
You may have recently received information from American Express about changes to certain Airline Partner transfer rates in the American Express New Zealand Membership Rewards Programme.
As of 1 May 2010, the current transfer rate to the Qantas Frequent Flyer program of one Membership Rewards point = 0.6 Qantas Points will reduce to one Membership Rewards point = 0.5 Qantas Points.
If you are still enrolled in the American Express Membership Rewards Programme, and want to transfer points to Qantas Frequent Flyer at the current rate, we recommend that you do so before 30 April 2010.*
If you are enrolled for Online Services with American Express, you can transfer points online at americanexpress.co.nz/rewards.
If you are not enrolled for Online Services, you'll need to transfer points by calling American Express Membership Rewards on 0800 44 22 08.
Note, a transfer fee of $35 per transfer applies and a minimum transfer amount of 500 Membership Rewards points applies.*
American Express® Gold Card Review – Benefits & Rewards
If you pay your credit card balance in full and on time every month, a credit card is merely a method of payment, not a method of financing.
There is a credit card designed for those who never carry a balance. The American Express® Gold Card (a Money Crashers partner) is a charge card that must be paid in full every month. The card offers considerable rewards, but they do come at a price.
Pay Your Balance in Full. This is a charge card, not a credit card. Failing to pay your balance in full means the account is delinquent and penalty interest rates will apply.
Option to Extend Your Balance. Some cardholders may be given the option to extend payment on certain purchases. Customers have to contact American Express in order to request this option, however.
One Membership Rewards Point per Dollar Spent. The American Express Membership Rewards program is one of the best credit card rewards programs available. Cardholders earn 1 point for every dollar charged, with some exceptions. Membership Rewards points can easily be transferred to most major frequent flyer programs. Cardholders receive triple points for airfare, and double points for buying gas and groceries with the card. American Express cardholders also earn bonus Membership Rewards points when they shop online at inSite from American Express.
Annual Fee. The $125 fee is waived the first year.
Dining Credit atLe Meridien,Sheraton, W, and Westin hotels. To receive the $75 credit, you must book at least two nights through American Express Travel.
Purchase Protection. Cardholders receive 90-day accidental damage and theft protection for eligible purchases. Extended warranty protection is also available for qualifying purchases.
Membership Rewards Points. Next to the Starwood Preferred Guest Card, the Gold Card is one of the most flexible rewards cards available. You can redeem your points for miles with multiple airline frequent flyer programs. You can also use Membership Rewards to purchase merchandise and gift cards. There are no blackout dates or seat restrictions when you book your rewards flight using American Express Travel. Membership Rewards points do not expire, so you can save your points until you need them.
Dining Credit. Cardholders can use the credit to splurge on room service when staying at an eligible hotel.
Travel Protection Services. American Express provides superior travel services; their Gold Card travel protection plan is top-notch. Every American Express card includes rental car insurance, but this card takes it one step further with many of the same features as the Platinum Card.
High Annual Fee. There are plenty of cash back credit cards that offer more than 1% cash back and that have no annual fee. Waiving the fee the first year is a good way to get people hooked on the charge card, but after the first year, cardholders have to pay the $125 annual fee.
Low Reward Rate for Non-Travel Options. There are many gift card and product award redemption options, but they are all worth one cent per point when redeemed. 1% cash back is not a particularly high rate compared to some of the best cash back credit cards, especially for a card with a high annual fee.
High Foreign Transaction Fees. This card, like almost all American Express cards, is subject to a fee of 2.7% on all transactions processed outside of the United states. There are plenty of other credit cards without foreign transaction fees that you can look into.
Charge Card Penalties. A charge card is like a car with a sharp object on the steering wheel instead of an airbag. Drivers simply can't have an accident because the consequences are severe. If you think that you may occasionally need to carry a balance, you are better off with a standard credit card. Find out how to choose a credit card based on your own unique needs.
While it was once a big deal to carry around an American Express® Gold Card, it is no longer an exclusive product. Smart cardholders need to review the card's terms carefully, to decide if this card will work for them.
By offering a strong rewards program along with purchase and travel protection options, the Gold Card continues to be a competitive charge card without being exceptional in any one particular area.
Do you have an American Express Gold Card? What are your overall thoughts and impressions about the card?
american express flight rewards
Friends and readers have asked about what they should do with their Amex $200 / $100 Airline Fee Credit benefit. I find it quite tough to spend $200 annually on airline incidental fees such as checked bags and in flight refreshments. I try not to check bags whenever possible and I don't take enough coach flights a year to rack up $200 worth of in flight food. I typically use miles for Business class or better and that always includes checked bags and food. So what's the trick? You can use it to purchase airline electronic gift cards. Buying Amazon.com gift cards no longer works.
American Express has 3 primary charge cards that offer either a $200 or $100 airline fee credit: The Platinum Card® from American Express, The Business Platinum® Card from American Express OPEN, and Premier Rewards Gold Card from American Express. The Platinum card comes in a few variations such as the Ameriprise Platinum card, but for purposes of this post, these variations will be simply referred to as "Platinum" cards.
The Platinum cards come with a $200 airline fee credit while Premier Rewards Gold card comes with a $100 airline fee credit. These fee credits are per calendar year, which means cardholders can usually get the benefit 2x during the first card-member year and potentially 3x if timing works in your favor (read more below).
The following are the terms and conditions of the airline fee credit benefit:
Select a qualifying airline and then receive up to $200 a year in statement credits when incidental fees, such as checked bags and in-flight refreshments, are charged by the airline to your Platinum Card Account. American Express relies on accurate airline transaction data to identify incidental fee purchases. If you do not see a credit for a qualifying incidental purchase on your eligible Card after 4 weeks, simply call the number on the back of your Card.
Tips & Tricks – Using Airline Fee Credit for Electronic Gift Cards
There are dedicated airline pages on FlyerTalk that provide step by step instructions on how to use the airline fee credit to purchase electronic gift cards. Rather than rehashing what's already been written, below are links for each airline. Follow the instructions carefully in the wiki which is at the top of each page.
Just follow these simple 2 steps. DO NOT SKIP THE FIRST STEP! (I have forgotten to do it myself!)
Select your airline for the current calendar year before purchasing!

The Platinum Card® from American Express
Premier Rewards Gold Card from American Express

Go to the airline's website and purchase electronic gift cards in increments of $50 – $100. To find the link just google the airline's name and "gift card". You want electronic cards, NOT physical ones. After you get them, you keep track of them with an AwardWallet (free upgraded account with this link). Here are some links to read more about which airlines have worked or not, but Flyertalk has been deleting many of these forums so they may disappear.

American Airlines – also see post here for latest update
United
JetBlue
Delta
SouthWest
Hawaiian
Alaska
Tips & Tricks – Using Credit for Amazon.com Electronic Gift Cards
UPDATE: This no longer works ! Just buy Airline gift cards instead as mentioned above.
Select United as your airline for the current calendar year
Download United's MileagePlus X (MPX) application (iOS) (Android)
Purchase anything you want in MPX and it gets coded by Amex as an airline fee purchase
Amazon gift cards work best because so many people shop there and you can buy almost anything
Getting Airline Fee Credit 2x-3x During First Cardmember Year
The annual fee for the Platinum card is $450 per card-member year. The annual airline fee credit is per calendar year , therefore you will be guaranteed to get the benefit 2x during your first card-member year. If this is not clear, here's an example:
June 2015: Apply for the Platinum card and pay the $450 annual fee for the first year
$200 "airline fee" charge between June 2015 – December 31, 2015 will count towards your 2015 benefit
$200 "airline fee" charge between January 1, 2016 – June 2016 will count towards your 2016 benefit
You have now received $400 of benefits in your first cardmember year
Then you can decide you want to keep the card another year and pay the annual fee of $450
How about 3x? Following the same logic as above, if you apply for the card mid-late December, you should be able to squeeze in a third time (2015, 2016, 2017). As an added tip, Amex will pro-rate the annual fee if you chose to cancel your account. If you decide to cancel your account 3 months into the new membership year, Amex will refund you
$337 for the unused portion of the card-member year.
Platinum 100K & Premier Rewards Gold 50K Signup Links
For the latest offers, click here.
Here are the signup links for the cards. Note that the Platinum 100K offer is targeted but the Premier Rewards Gold 50K offer is publicly available.