How EU Regulations Limit Access to your Paypal Account
Paypal emailed me today that they are required to limit access to my Paypal verified account if I don't confirm my account information. EU regulations require Paypal to collect some of their customers' information, so that they provide a safer platform and help prevent illegal use of its services, such as money laundering fraud. Since my account was already verified, my online research came up with stories about closed Paypal accounts, inaccessible Paypal money and Paypal fraud. In the end it all comes down to answering a multiple choice question whether you are an individual customer, a sole proprietor or some kind of business. Most say that upon answering that question, you'll be asked to provide identity proof, utility bill as a proof of residence address and link your Paypal account with a bank account and a credit card. I wouldn't know as I have already done all that back in 2008 when I upgraded my Paypal Personal account to a Premier account.
The timeline of complying with EU regulations and verifying my Paypal information began by receiving the email by Paypal, letting me know that I must complete the account update by 27 th of February 2012. After making sure it wasn't a phishing email that needed to be forwarded to Paypal security email address for possible Paypal fraud, I logged in to my Paypal verified account.
To my surprise no message popped up and I was using Paypal just like every other day. Still I wasn't relaxed and started looking around and doing my favorite research online. It turns out many Paypal users had received the same email about EU regulations during the last 2 years, but almost all of them ended up providing the necessary documents as a proof of their personal information, something they hadn't done to start with. That was not my case. Most had been contacted due to reaching the transaction limit of 1,900 British pounds, or the USD2,500 equivalent. I had long passed that transaction limit but I still read some messages. The answer to their problem was to provide one of the missed documents or link a bank account or credit card, easy as that. Of course the posters were mostly worried whether Paypal was safe to use. "Is Paypal safe" was the most common question I came across, followed by "I'm leaving Paypal after X years". There were also 2 horrifying stories, according to which the Paypal account holders had limited access to their funds for 180 or 270 days before they could withdraw the Paypal money. They weren't allowed to do business with Paypal anymore and the withdrawal was the only option to them, but not before 6 or 9 months had lapsed!
A couple of webmasters, freelancers and entrepreneurs kept asking what would happen when they clicked "continue" or "proceed". Yet, I wasn't able to find that message. I thought of giving another try and while keeping an open tab after my successful login to Paypal, I re-logged in with another browser. I had just read that I had to access the "Resolution Center" from the top menu to complete the verification, when I landed on the following message right after my second login. "Need information to comply with EU regulations" and other stuff is written on that Paypal message, but there's a significant difference between that message and the original Paypal email I received. The dates didn't match!
So I clicked "Update now" and I would decide later whether I would complete the questionnaire or not. Notice the photo of the elegant chick next to the message, trying to persuade you it's the right thing to do!
And here we are! Confirming my Paypal account information was answering a simple yet complicated question. Was I an individual customer, a sole proprietor or a business? Off to my online research I was. Results aligned towards choosing the individual customer, unless you had registered some kind of business at your country of residence. As that is not the case, I moved on and expected the following message to prompt me sending some photo ID, proof of address or another credit card, although I found it very strange to send the same documents I did a couple of years ago. Clicking the "continue" button had the following result.
I believe this is the time when other Paypal account holders get the message of sending necessary documents to verify their personal information according to EU regulations. Having done that, I could once again access my Paypal account's funds. Had I lost access to that at any point? No. Even during following the steps, I constantly checked my paypal account via the first tab where I had logged into my Paypal account before dealing with the messages. It seems even if you click "proceed", "continue" or "update now" you always can revert back and complete the verification steps at another time but before the deadline. You can even repeat the process! However, some Paypal customers complained that they lost access to their money until they provided the aforementioned documents. Have that in mind, in case you haven't sent any of those, and quite possibly haven't got a Paypal verified account for yourself.
I will deliver my posts straight to your inbox as soon as they're published.
close my paypal account
The answer from Paypal's Customer Support:
From: Paypal support
Subject: RE: Re: Questions About Address Changes
Dear Franck Dernoncourt,
Thank you for contacting PayPal. My name is Charles and I can understand the urgency and importance of this matter. Allow me to help you on this.
Please note that in order to change the nationality, you'll have to close the existing PayPal account and then create a new one and selecting the nationality during the sign-up process.
Before you close your account please remove your financial details. Here's how to remove your financial details:
Go to 'Profile' and select 'My Money'. Depending on what information you want to remove, click 'Update' in the relevant section. On the next page, select the information you want removed and click 'Remove'.
Here's how to close your old PayPal account:
Log into your PayPal account at www.paypal.com Click 'Profile' near the top of the page. Select 'My Settings'. In the 'Account Type' section, click 'Close account' and follow the instructions.
After you close your account, any transactions that are in progress are cancelled.
Here's how to create a new PayPal account:
Go to www.paypal.com Click 'Sign Up' at the top of the page. Select your country or region and your language. Select the type of account you want to create, and then click 'Get Started.' Enter your information, and then click 'Agree and Create Account.'
After you have confirmed your email address, you can use your new account.
We recommend that you add a credit card that was issued by a bank in the same country as the country on your PayPal account.
Yours sincerely, Charles PayPal
Copyright © 1999-2013 PayPal. All rights reserved.
Open a Paypal my account | Security for Online Payments
Looking for a fast and secure payment? So choose to trust the paypal my account. By opening a single account, manage your banking online and get great satisfaction.
The procedure to make transactions with Paypal My Account
All details on how to create your paypal account on the website
Personal or for Business, Paypal have a solution for you
To access the main page of the Paypal website, it should log by going on the Paypal homepage. Link will appear as soon as you will have before you an overview regarding the purpose of this website.
To enjoy the benefits of the site, it is necessary to subscribe to an account and that you have the following items that will help you:
As new, make a click on "Open an Account". Before starting the registration process, first learn your country and language.
Then, depending on your status, open your account by choosing between the following two parts:
To "individual", the account opening is made in one step. You fill the form correctly and you finish by clicking the green button "Validate and create an account".
As for the "business" of the subscription account is in two parts, the first step of recording information and then that in connection with your account. Finish by validating your form to confirm account creation.
It's as simple as that and you have your " paypal my account ".
Sign in or sign up into "My Paypal Account"
To register and access their profile, simply visit the site via the login link mentioned above.
The space that allows access to the account you have the following fields in which you should inform your connection identifications:
Then you also have the possibility to choose if your account or financial transactions you want to view. And finish by clicking " Sign ".
Find here all services provide by this website
When you have a Paypal my account, you can do many things without moving. Doing online shopping throughout the world, pay for purchases safely or even receive payments.
All without having to disclose important details about your credit card number or bank account example. For more security and case of suspect activities on your account, Paypal merchant experts are responsible for lock access to important information from your account.
Indeed, your account is limited to certain transactions until you can correct this problem.
Follow and stay connected to Paypal actualities. The best way is to go on the Paypal page on Google Plus.
You can also watch Paypal on Youtube and learn more about new solutions and products. As example, we will show you the movie "Keep all your cards in a secure place".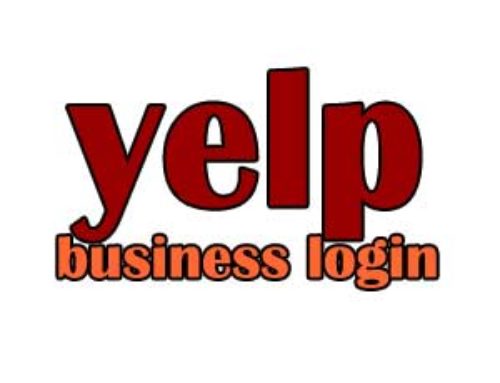 Get Amazon Phone number to contact Customer Service | Toll Free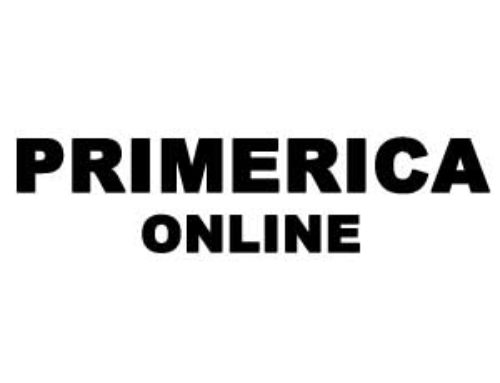 How to get debit or credit card for paypal
My daughter can access but I can't. What's with that.
My pay pal account I have 26.00 pounds and I have forgotten my password tried to reset all they say phone a number which cost 1.53 a min I can't afford to do this.
I have 26.00 pounds in my pay pal account and I have forgot password I have been trying for 5 days to reset my password and it dosent work all they say is call this number which cost 1.53 a min I can't afford this why can't they phone me.
Paypal never call for a password lost.
To reset your password, you just have to click on "forgot" (next to connexion field). Then, click on "Forgot your password".
Fill in your email address and finally the Captcha.
When you did it, just look in your mailbox.
This solution is very quick and totally free.
So you can take back your 26 pounds
Have a nice day.
Forget my pasword
Hye Rubia s Romero,
If you forgot your Paypal password, you just have to click on "forgot?" next to password field.
Then, click on "Get Started" and you can follow different steps. You have to remember your secret answer to reset your password.
I hope that its answer is useful for you.
Have a nice day.
Please let me know how much I owe to PayPal. Thank you.
To know how much do you owe to paypal, you have to connect into your Paypal account.
You will see an amount, this amount is your balance. If it's negative, you have to pay paypal. If it's positive, you can transfer the money on your bank account.
It's possible that amount is 0,00. Thus, you don't have debt or credit.
I Hope answered…
Have a nice day.
I am trying to pay for an item on won on ebay with my pay pal account. But it is telling me that me account is limited. What do I do?
What are my limits for having money come into my account?, or is their a limit?
PAY PAL ARE GOOD AT RIPPING PEOPLE OFF
given a new password but it does not work
I can't find a way to cancel my paypal account. You make it so easy to register,but complicated to cancel. I have been paying this for several months now and I want the payments to stop. Please accommodate.
I just puprchased 3 months on Scype for $18.00. I would like to cancel it if possible and stop further payments.
I wound like to open a account he
It doesn't happen right away, it will take a few more days, and it will go into your acnuoct. Please contact Paypal to find out about this process, call them via their toll free number. You will get your money soon. Was this answer helpful?
I had a paypal account awhile ago.I'M trying to login but forget my poassword to it. I've tried everything to get in it. I should have $10.00 in my account. My email is mc*****@netzero.net or mcgi****@netzero.com. Could try to connect me to my account ,please.Also at the time my banking rpioye number was 07*****66 and my account number was 203****7. It has changed now. The only reason I 'd like to get my $10.00.
I did not authorize Skype to take money out of my account. Please stop the transaction from going thru.
I am being charged for $24.94 for something called Paypal magazines co 4029357733CA which I did not authorize, please credit my discover card!!
PaypPal doesn't automaticaly put the money into your acuocnt, it stays in you PayPal acuocnt until you transfer it.TIP: get the money market accout and earn interest on your PayPal funds `;-> Was this answer helpful?
How can I close my paypal account?
how do i change email
fy your question how in h do i get to my acct to verify my bank acct seems impoaaible also today
i e recd a small credit and i want to know does it come off my visa or held at pay pal i dont see it
I tried opening a paypal account some while ago but did not complete the security questions as I felt I would not be able to remember two tiers of questions and answers.Two days ago I tried revisiting the site to complete my registry,i answered the security questions and you said an email had been sent to me,no email was received how do I sign up with paypal now
Paypal Account : I just received an e-mal from PayPal asking me to update my account otherwise I will not be able to do certain things. I have not opened it. Is this something that you sent to me or is it bogus?
Not receiving item : Hi, I ordered a doll and it was sent to my previous address instead of my new address which is on my paypal account. Who is responsible for the error? Thanks, Nancy
Hi i wish to change phone number How??
PAYMENT ISSUES. : I bought a bag thru Ebay. Payment to this seller are via PAY PAL ONLY. I've been trying for a week to get this lady her money and you and your website are making it IMPOSSIBLE for me to do. Under settlements or issuses or whatever it is…..you have THREE issues with my payment. My adress because I moved since last using EBAY, you want a copy of my drivers license to prove where I live now…..my adress on my license is STILL my old adress!! In Co, we write our new adress on the back so….a copy of my license will prove nothing….I DO NOT have a land line to give you a land line no to. I have two cell phones and the site wont bring up EITHER of the numbers I've given you so that YOU MAY call ne and prove I answer the phone!! I am livid. and I feel horrible for the woman waiting on the money to be realeased to her, that YOU DID CHARGE to my accunt that very day!! Release the money to this woman so I may have my bag or credit the money back to my account as I AM OVER trying to fix this! It's been four days of bullcrap. Please, realease MY money to this woman. STop making ME look like the bad one here